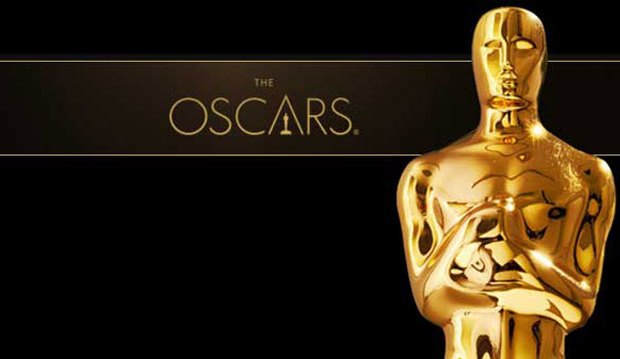 As the 2020 Oscar's draw closer, the races for Best Actor, Actress and Picture are heating up, proving to all be stacked categories in their own right. With so many incredible entries and considerations for this year's nominations, we have decided take you through some of our top picks for possible noms this season.
BEST ACTOR
This year, the male lead category has proven to be as stacked as one could possibly imagine, arguably seeing more viable contenders than we have in recent years passed. The numerous potential nominations show this category to be extremely saturated with memorable and groundbreaking performances, spanning from industry legends to up and comers on the scene.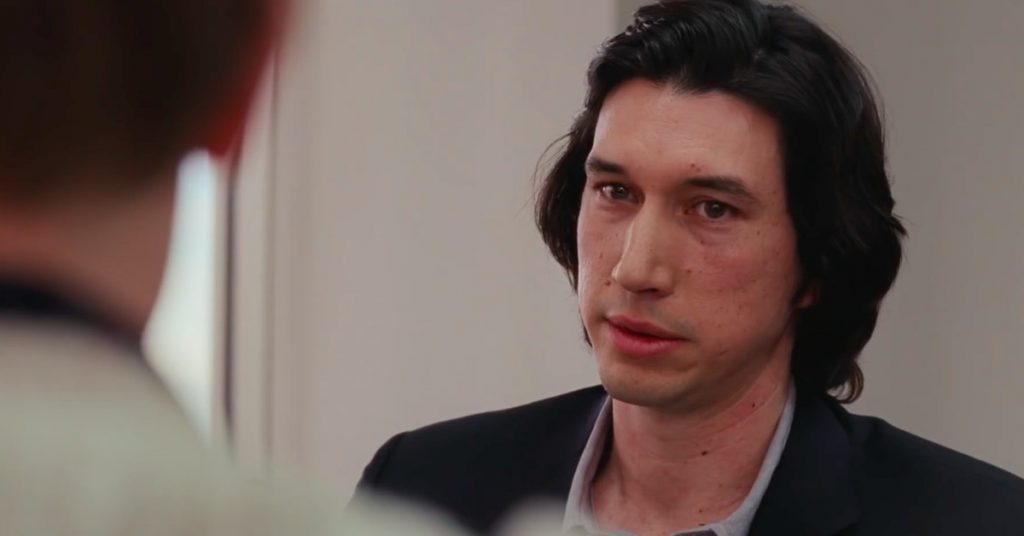 Adam Driver – Marriage Story (LOCK)
– Image Source: Netflix via polygon.com
Adam appears to be an absolute lock with critics and punters alike for his role as Charlie in Noah Baumbach's Marriage Story, being at the forefront of Oscars buzz since conversations of this year's awards began. He is an already once-nominated actor (in the last year no less) for his scene-stealing portrayal of Flip Zimmerman in Spike Lee's BlacKkKlansman, and is seemingly on a career hot streak. Adam absolutely transforms and continually subverts audience expectations in his roles (here's looking at you, Kylo Ren) and appears to be continually picking projects that play to his many strengths as an actor that are boding well for his career. Many believe Adam to be the favourite to take away this year's prize, however with a category chock-full of amazing entries and the Oscars being known to pull a fast-one in the past, it's still anyone's game at this stage.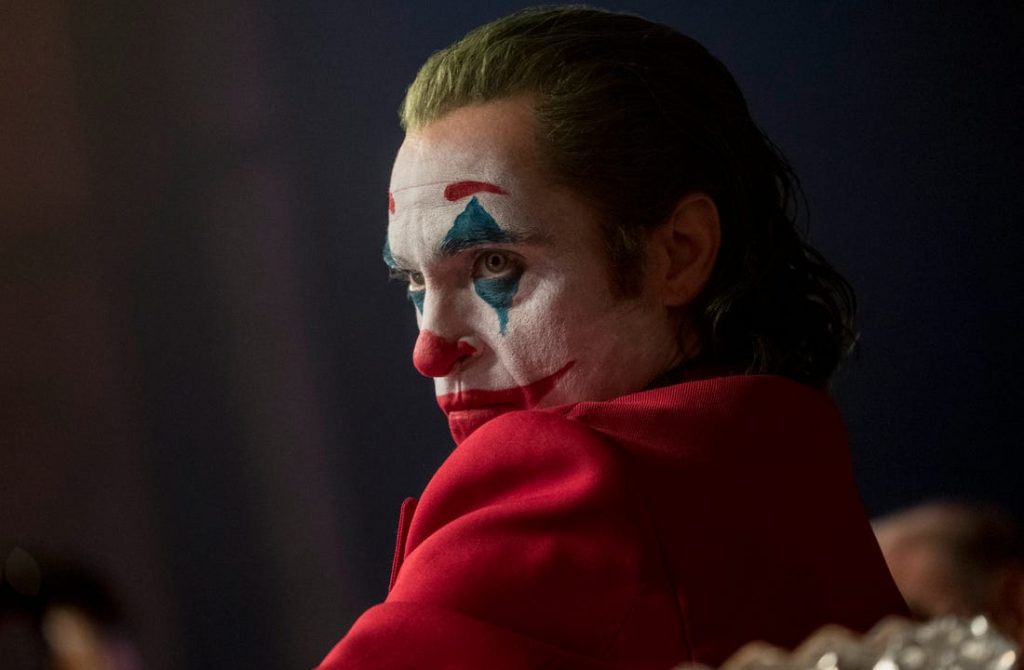 Joaquin Phoenix – Joker (LOCK)
– Image Source: Warner Bros. Pictures via businessinsider.com.au
Joaquin universally shocked viewers in his dark turn as the Joker in Todd Phillips' self-titled film, Joker, which has gone on to become the largest grossing R-rated film in cinematic history. Not just a box office favourite however, Phoenix's portrayal as the Clown Prince of Crime has been lauded by critics of the film, thrusting Phoenix into serious Oscars talks this season. Many believe Joaquin to be ridiculously overdue for his golden statue, with the beloved actor having been nominated three times previously for his roles in Gladiator, Walk The Line and The Master. At this stage, Phoenix appears to be Driver's fiercest competition.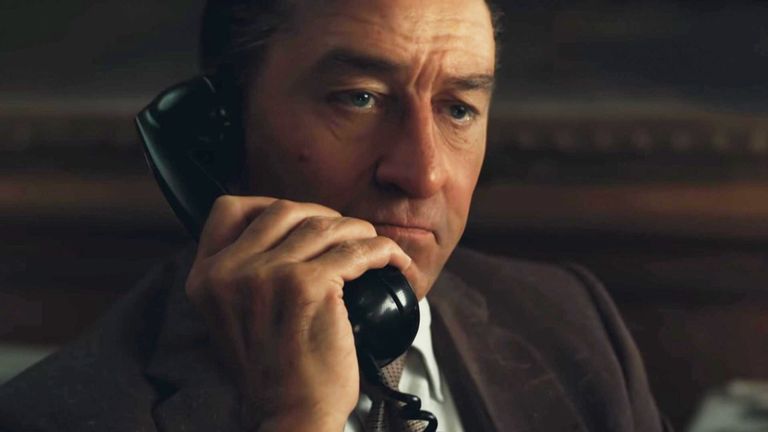 Robert De Niro – The Irishman
– Image Source: Netflix via news.sky.com
With seven nominations and two wins under his belt, Robert De Niro is an alum of the Academy Awards, having previously won already for a project with Scorsese as his director. The Irishman has been heavily praised by critics for both its direction as well as its stellar performances from De Niro and co-star Al Pacino, however De Niro has been seemingly absent from this year's campaign circuit which some punters believe could potentially harm his nomination chances. This is doubtful though, as Marty and De Niro are both industry favourites, it's not likely his incredible performance will be overlooked for not shaking hands and rubbing shoulders along the campaign track for the billionth time in his career.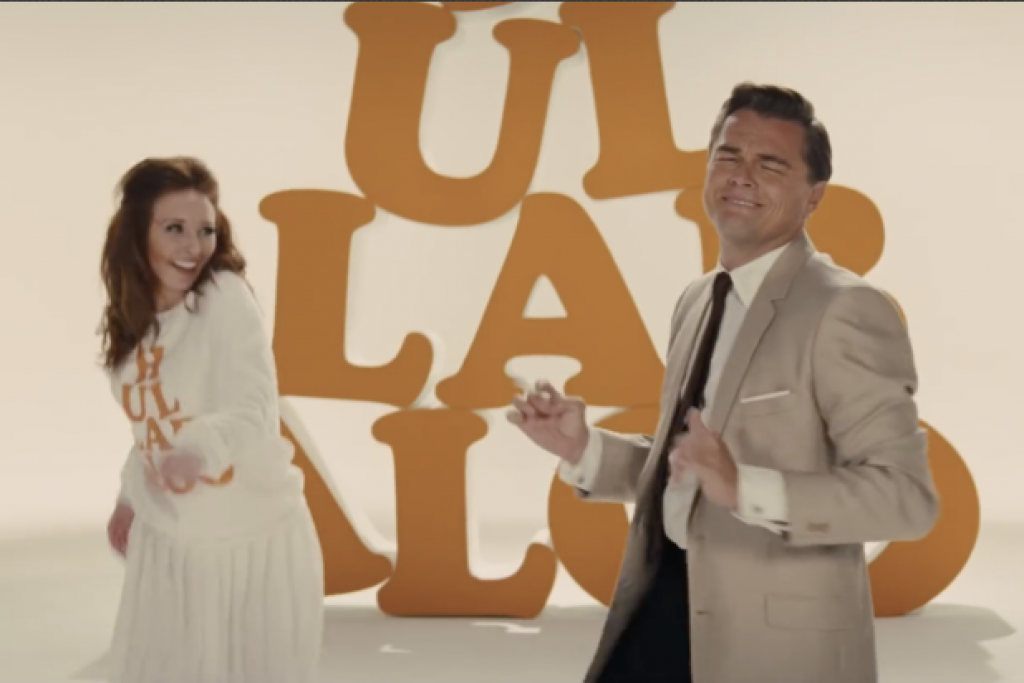 Leonardo DiCaprio – Once Upon A Time In Hollywood
– Image Source: Sony Pictures via thewrap.com
Since the mid 90's it's been no secret that Leonardo DiCaprio is one of the finest actors of his generation and a fierce competitor whenever considered in any Oscars race. Living up to his reputation, DiCaprio proves his chops once again as Rick Dalton in Quentin Tarantino's Once Upon A Time In Hollywood. After finally being recognised for what feels like years of back to back Oscar worthy performances in 2016 for The Revenant, Leo has proven time and time again he can spin gold from whatever role he's given. It is worth mentioning however that much like esteemed alum Robert De Niro, DiCaprio has been notably missing from this year's awards campaign circuit- as mentioned above, with careers like theirs however, this may be an unnecessary prerequisite for consideration for these two industry legends.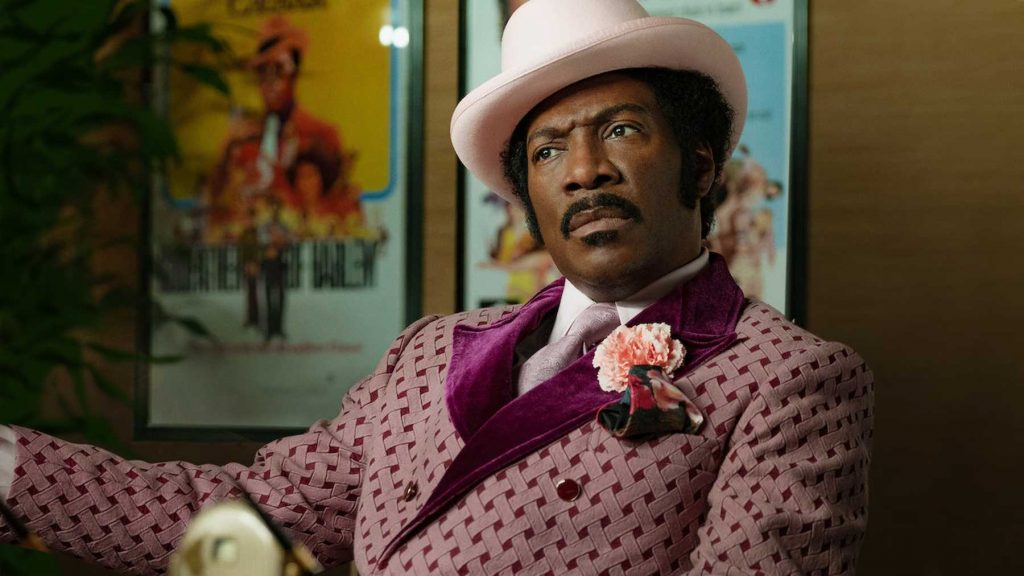 Eddie Murphy – Dolemite Is My Name
– Image Source: Netflix via empireonline.com
Another name circulating many Oscar lists this year is Eddie Murphy for Dolemite Is My Name. Sitting at a 97% critic and viewer score on Rotten Tomatoes, Murphy has been applauded for his funky and show-stopping portrayal of Ruddy Ray Moore. Murphy has already been posited by many punters as the fan favourite to win in the 'Best Actor in a Musical/Comedy' category at the 2020 Golden Globes, which would put him in prime position to be nominated for an Oscar.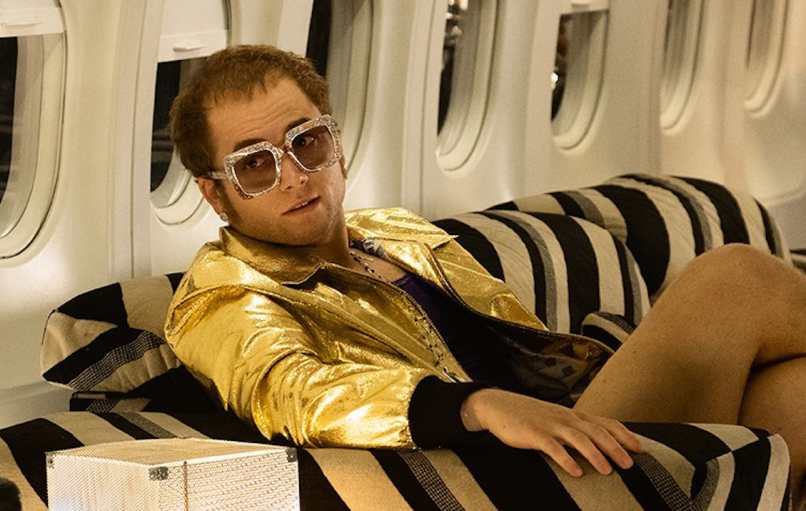 Taron Egerton – Rocketman
– Image Source: Paramount Pictures via consequenceofsound.net
Relative newcomer Taron Egerton stunned critics back in May for his transformation as Elton John in the musical/fantasy biopic Rocketman, with the young actor's name soaring to the top of Oscars predictions lists. Egerton's extraordinary and transporting performance is second to none, and he would have been a lock for a nomination had this movie seen a theatrical release later in the year, however there are a few variables working against him. While Taron has been a staple of this year's campaign circuit, as mentioned earlier, the theatrical release of this film may hurt his chances as the movie will no longer be fresh in voter's minds – and while also being a much better film, Rocketman has also received much comparison to 2018's Bohemian Rhapsody, and punters have speculated that whilst his performance staggers in comparison Rhapsody's Rami Malek as Freddie Mercury, Malek's Best Actor win last year may hinder the Welshman's chances.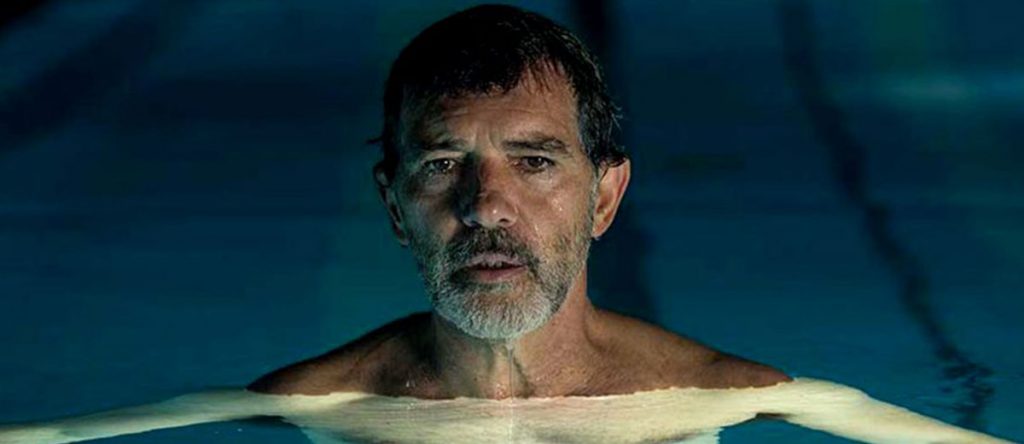 Antonio Banderas – Pain and Glory
– Image Source: Sony Pictures Releasing International via collider.com
Giving what may be the performance of his career, Banderas won the Cannes Film Festival award for Best Actor when Pain and Glory premiered at the festival earlier this year, showing punters that he is a real contender in this year's race. While it has proven difficult in year's past for foreign films to make their stamp in the major categories, Banderas can be considered a real threat and has been working the campaign circuit tirelessly, only strengthening his chances for the top prize.
Jonathan Pryce – The Two Popes
– Image Source: Netflix via thehollywoodreporter.com
Considered by some to be the dark horse of the awards circuit, this movie snuck up on critics and viewers, and has been celebrated as an Oscar-favourite entry for Pryce, who unbelievably (and frankly, quite mistakenly) has never been nominated for an Oscar in his long and successful career. While Anthony Hopkins was given top-billing on The Two Popes, Pryce undeniably stole the show with his portrayal of Pope Francis, and the role is being heavily predicted to land the veteran actor his first nomination.
BEST ACTRESS
Much like the men's category, this year's Best Actress race seems almost impossible to predict, with many extraordinary performances seemingly battling it out for the top 5 positions. This year saw these talented ladies star in a range of films, from groundbreaking and surreal biopics to hard-hitting dramas that tackle large social issues, making the task of predicting which roles will be considered for this year's Best Actress category an incredibly hard task.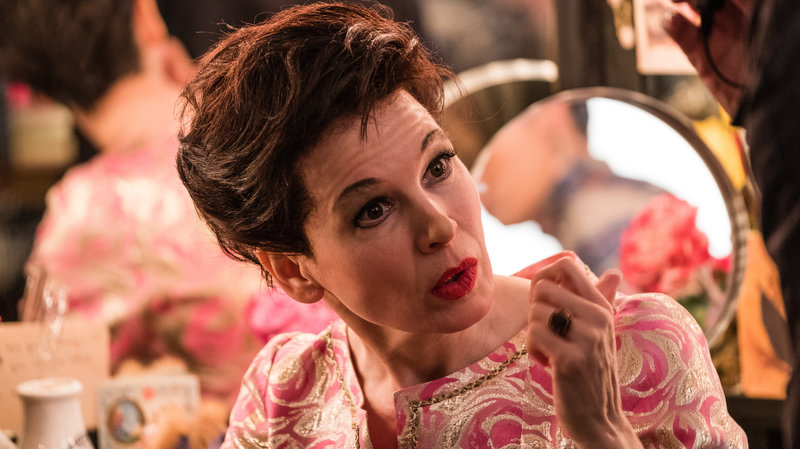 Renee Zellweger – Judy (LOCK)
– Image Source: David Hindley/LD Entertainment and Roadside Attractions via npr.org
Much like Driver, Renee Zellweger is appearing to be this year's lock for a nomination. The film sees Zellweger make a compelling and divine turn as the beloved Judy Garland, following her final concerts in London before her untimely death in 1969. Renee has been applauded for her heart wrenching and sympathetic portrayal of the troubled songstress' life, with the film already receiving widespread praise. Considered as one of Zellweger's finest performances since her return to acting after a six year hiatus, Judy could see the starlet nab her fourth Oscar nomination.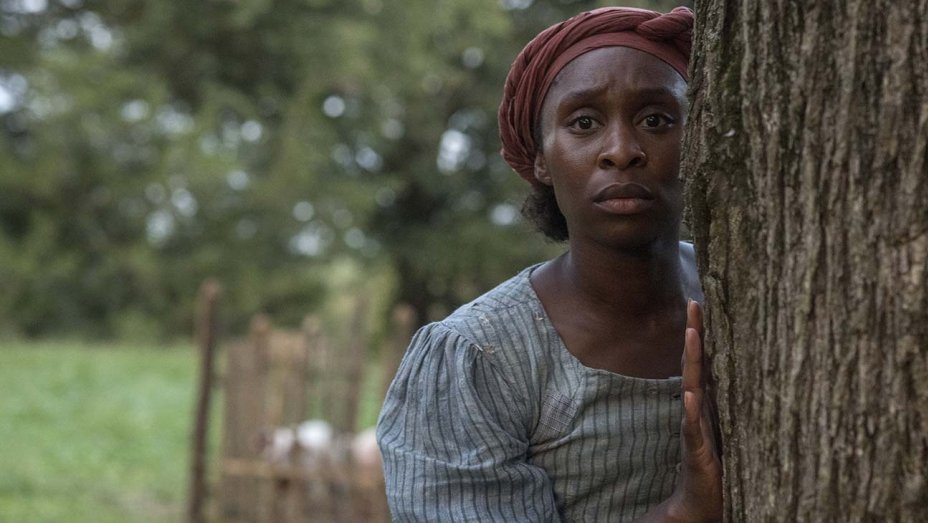 Cynthia Erivo – Harriet
– Image Source: Focus Features via thehollywoodreporter.com
British actress Cynthia Erivo continues to take the world by storm, campaigning for the last piece of her EGOT puzzle with Harriet. Having already won a Tony, Grammy and Emmy, the talented star is making her run for Oscar success with her portrayal as one of America's most celebrated civil rights fighters, Harriet Tubman, in a film about her life. While Erivo was initially critiqued for her selection to play Tubman as a British actress in a story following an American woman's story of slavery, audiences and critics were quick to disperse of any doubt after viewing Erivo's thoughtful and poignant approach to the American hero.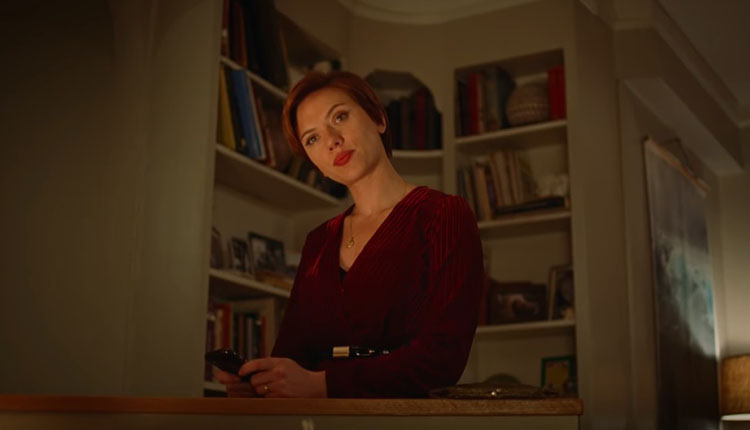 Scarlett Johansson – Marriage Story
– Image Source: Netflix via dankanator.com
With such buzz around Adam Driver for Marriage Story, it would seem that Johansson would also be a lock as his incredible scene partner, providing the emotional antithesis to his Charlie in her beautifully portrayed character, Nicole. While she has dominated many an Oscar's list since the film's debut, Johansson is not working the campaign circuit to anywhere near the same extent as her co-star, seemingly having dedicated the time to promoting her film Jojo Rabbit, which could potentially prove harmful to her spot in this category.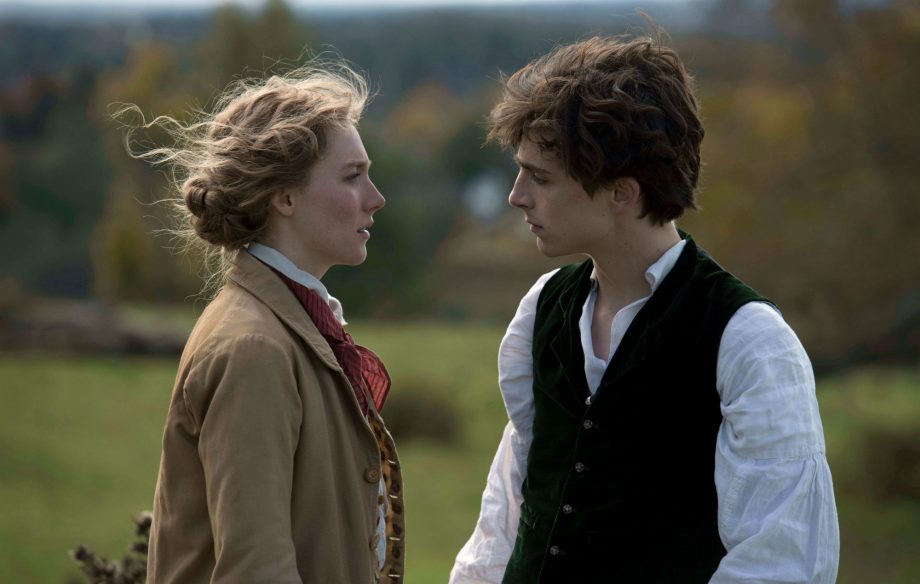 Saoirse Ronan – Little Women
– Image Source: Columbia Pictures/Entertainment Pictures via nme.com
An Oscar darling and fan favourite, Saoirse Ronan is considered to sail comfortably into this category and score her fourth Oscar nomination at only 25 years old. The film reunites the actress with her Lady Bird director Greta Gerwig, and the two have proven to create magic together, both receiving nominations in their respective categories as well as for Best Film with Lady Bird in 2018. Ahead of its December release, Little Women has already received substantial critical approval, with Ronan's role as protagonist Jo March being seen as a peak performance in the young star's already incredible career.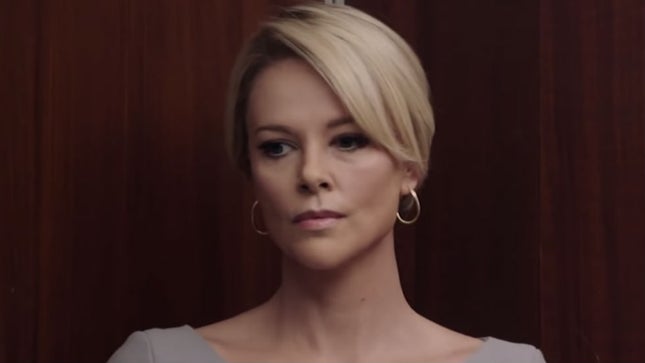 Charlize Theron – Bombshell (LOCK)
– Image Source: Lionsgate Entertainment Corp. via thehill.com
Since the film's release, Charlize Theron has flown to the top of prediction lists for her chilling physical transformation as Megyn Kelly in the star-studded Bombshell. Theron has been lauded in the past for her incredible character transformations, receiving the Best Actress accolade twice already in her career, most notably in 2004 for her metamorphosis into serial killer Aileen Wuornos in Monster. Not one to fall back on the help of the makeup chair however, Theron once again reaches dizzying heights in her turn as Kelly in Bombshell, completely embodying her character in voice, mannerisms and presence. Leading the film alongside Oscar alums Nicole Kidman and Margot Robbie, Theron has stunned audiences in her pivotal turn as the former Fox News anchor, with many believing this year's Best Actress award to be hers for the taking.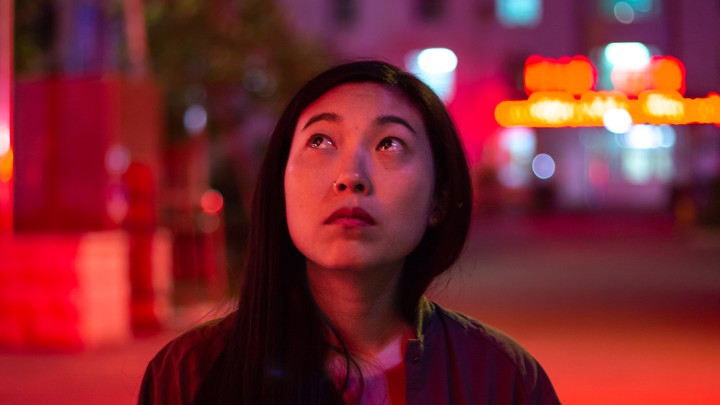 Awkwafina – The Farewell
– Image Source: A24 via theatlantic.com
Relative industry newcomer Nora Lum (professionally known as Awkwafina) blew audiences away with her dramatic turn in The Farewell. Portraying the films protagonist, Billi, as she attempts to navigate the tumultuous feelings she experiences when asked to abide by her family's Chinese customs and marrying these with her own personal, Westernised beliefs surrounding life, death and autonomy of body, Awkwafina guides audiences through her character's turmoil with the heart, warmth and understanding of a veteran much beyond her years. While it may be hard for the young actress to shed her genre bias amongst voters, having been known in her short career for her comedic roles, she gives a flawless performance in this heartfelt film, with her role being praised by critics as the 'breakout' performance of her career.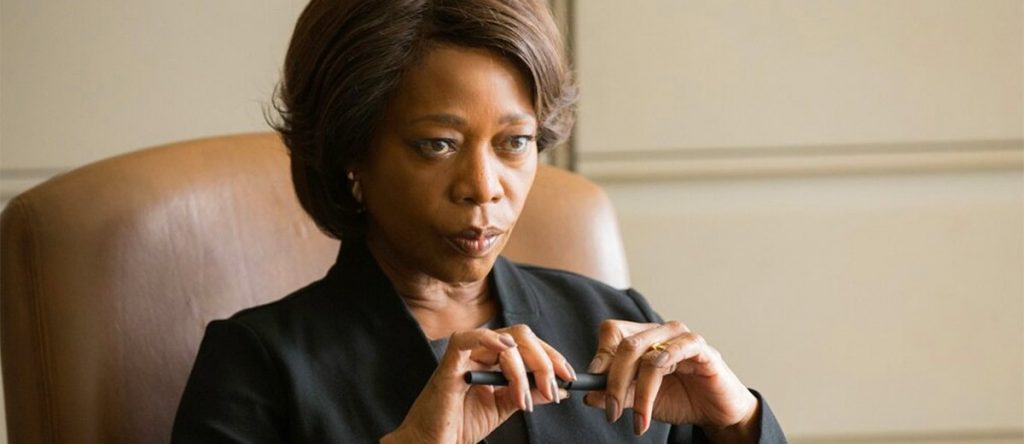 Alfre Woodard – Clemency
– Image Source: NEON via theplaylist.net
Once nominated for her supporting role in Cross Creek back in 1984, Alfre Woodard has captured critical attention for her gut wrenching performance in Clemency, playing prison warden Bernadine Williams as she battles with her position in the prison and capital punishment ecosystem. Sombre, honest and thought provoking, Woodard shines where other actresses may fall victim to the severity of their source material, and her portrayal should be considered a very serious contender this season.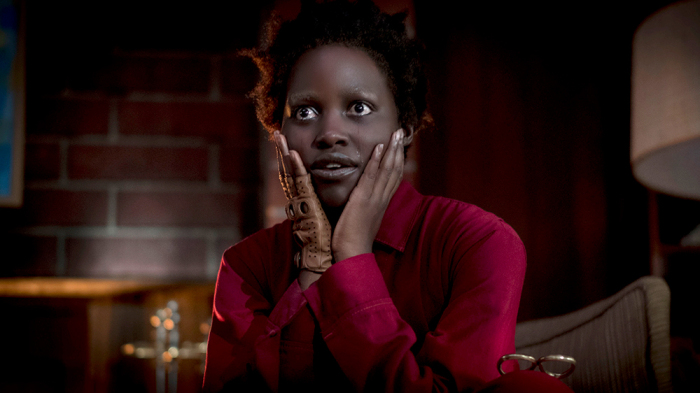 Lupita Nyong'o – Us
– Image Source: Universal Pictures via variety.com
When Us first premiered in February of this year, Lupita was critically praised for her disturbing and bone chilling role in the film, and gained much premature awards season buzz. But with 10 months now having passed since the film's theatrical release, and many fine performances now dominating the category, many believe Nyong'o's may be forgotten by the time it comes to vote.
BEST FILM
As it seems with every year, the Best Film category is positively stacked with potential picks for the top spots.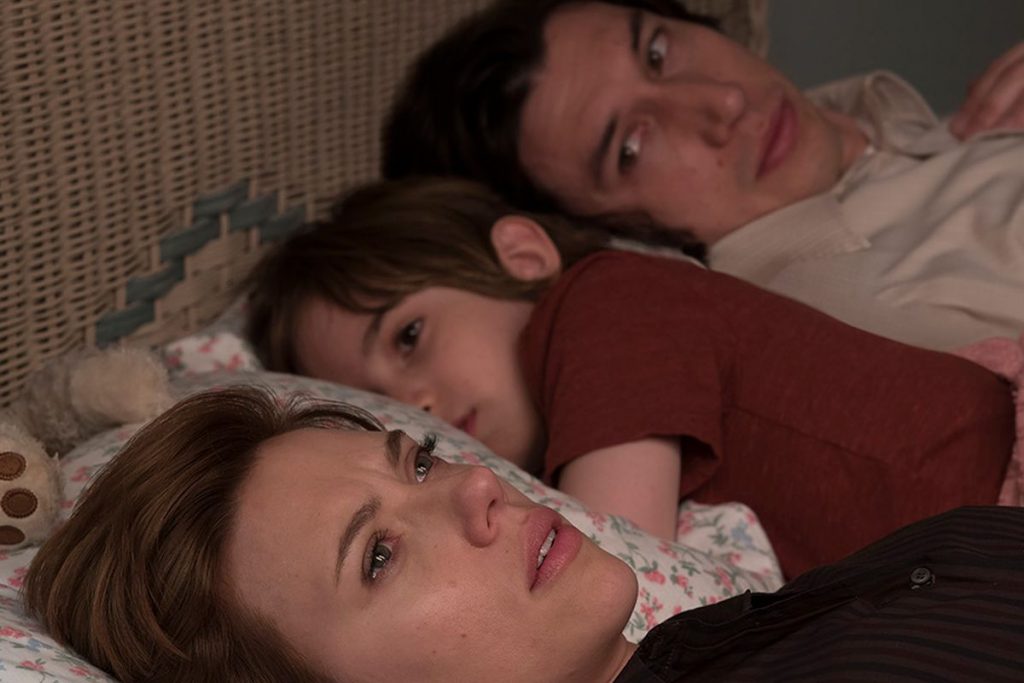 Marriage Story – dir. Noah Baumbach
– Image Source: Netflix & TIFF via vox.com
Following a successful theatre director and a former teen film actress as they navigate the complicated and muddy waters of divorce, Marriage Story is an original and insightful gaze into human relationships from the inside of a marriage breakdown. The film sees some of Baumbach's best writing come to life through its film's protagonists, Charlie and Nicole, and is a much considered front-runner this year in multiple categories.
The Irishman – dir. Martin Scorsese
– Image Source: Netflix via engadget.com
Academy veteran Martin Scorsese has none but impressed audiences yet again with The Irishman, a film that follows a man and his corrupt descent and absorption into the Bufalino crime family. While the crime film genre would much appear to be Scorsese's bread and butter by this point, The Irishman is a once in a lifetime amalgamation of industry heavyweights in the performances of their lives, with Scorsese, Robert De Niro, Al Pacino and Joe Pesci creating a masterpiece that soars quite close to cinematic perfection.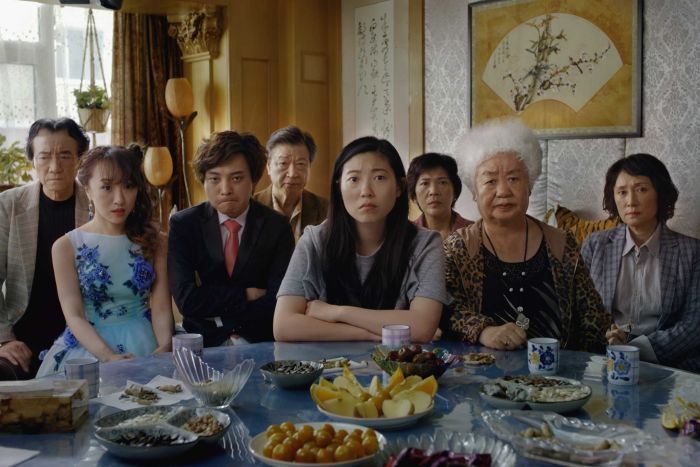 The Farewell – dir. Lulu Wang
– Image Source: A24/Roadshow via abc.net.au
The Farewell offers a moving portrayal of one family's journey when they learn of their grandmother's grave and terminal illness and their granddaughter's surmounting guilt as she battles with her family's decision to hide this prognosis from her. A moving and insightful exploration of battling identities and customs against the backdrop of coming to terms with loss and mourning, The Farewell poses a major threat in the Best Picture race for its honest and groundbreaking portrayal of very human themes.
Joker- dir. Todd Phillips
– Image Source: Warner Bros. Pictures via quora.com
Much of the buzz surrounding Joker thus far has been for the film's star, Joaquin Phoenix, with some critics condemning the films themes whilst applauding Phoenix's harrowing performance. As the dark horse of this category, Joker has the capability to absolutely dominate or be shafted this awards season, as time will tell how the film's violent and eerie storyline and themes sits with voters.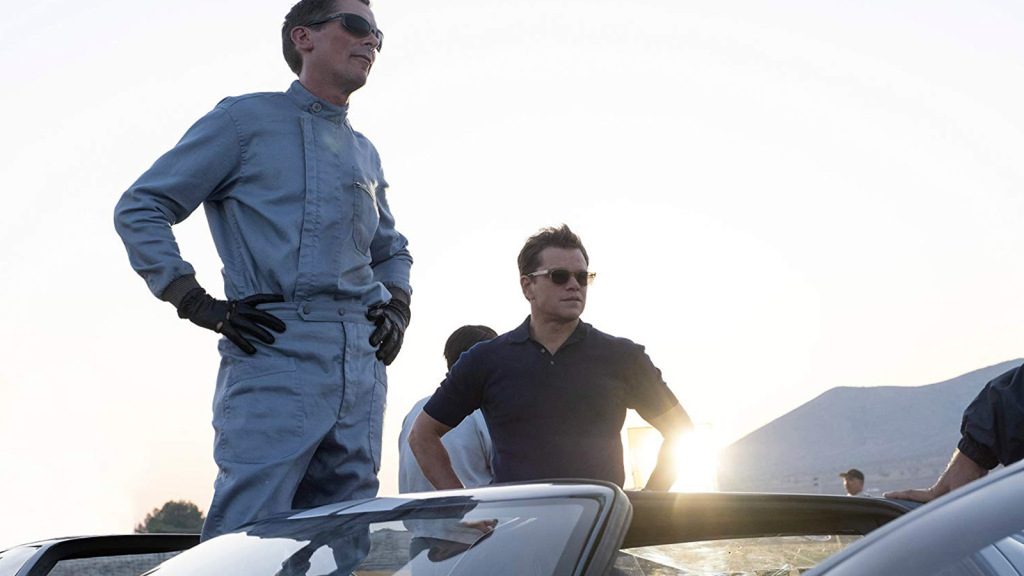 Ford V Ferrari – dir. James Mangold
– Image Source: Merrick Morton/20th Century Fox Film Corporation via grist.org
Dominating the box office on its opening weekend, Ford V Ferrari has been a fan favourite to sneak into the Best Picture race this season. Driven (pun intended) by it's overtly emotional themes of friendship and rivalry against the backdrop of a true events, the film follows the story of Caroll Shelby (Matt Damon) as he enlists Henry Ford II (Christian Bale) to help him build a Ford racing car to compete in the 24 Hours of Le Mans race in France, competing against and hoping to topple the dominators of the race, Ferrari.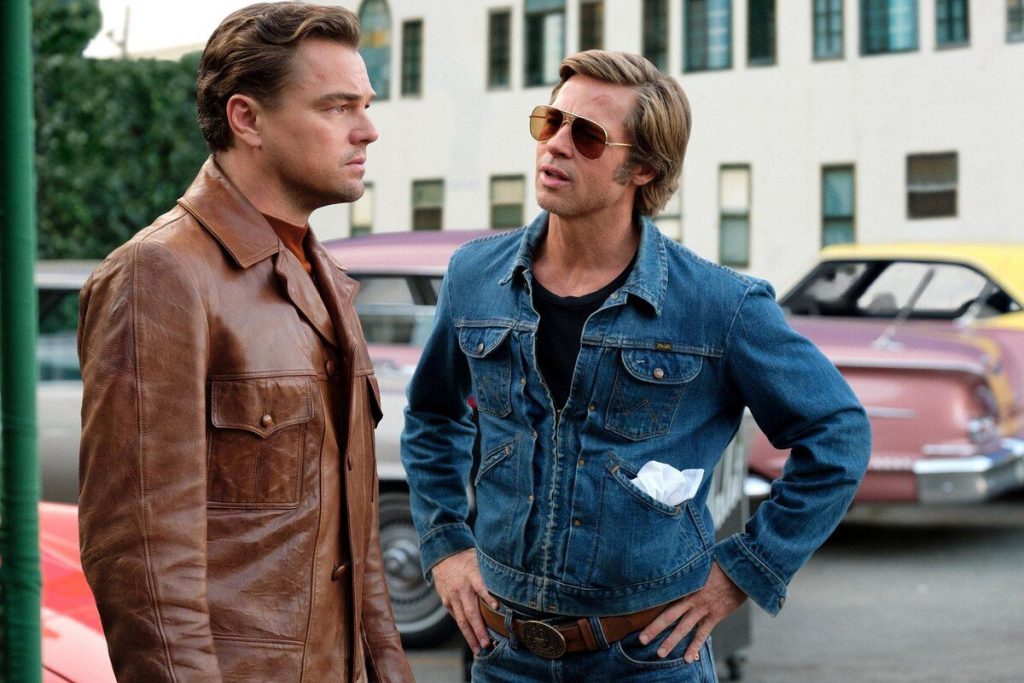 Once Upon A Time In Hollywood – dir. Quentin Tarantino
– Image Source: Sony Pictures via theverge.com
The ninth and threatened possible final film from iconic director Quentin Tarantino, Once Upon A Time In Hollywood follows actor Rick Dalton (Leonardo DiCaprio) and his stuntman Cliff Booth (Brad Pitt) as they humorously come to terms with the ever changing landscape of Hollywood in the 1960's, while in true Tarantino fashion seemingly getting caught up in and rewriting one of the cities most gruesome events in its history: the Manson family murders. Charming and unconventionally witty, this film sees Tarantino, DiCaprio and Pitt in career-best performances, and has been heavily considered in Oscars talks since its debut at Cannes earlier this year.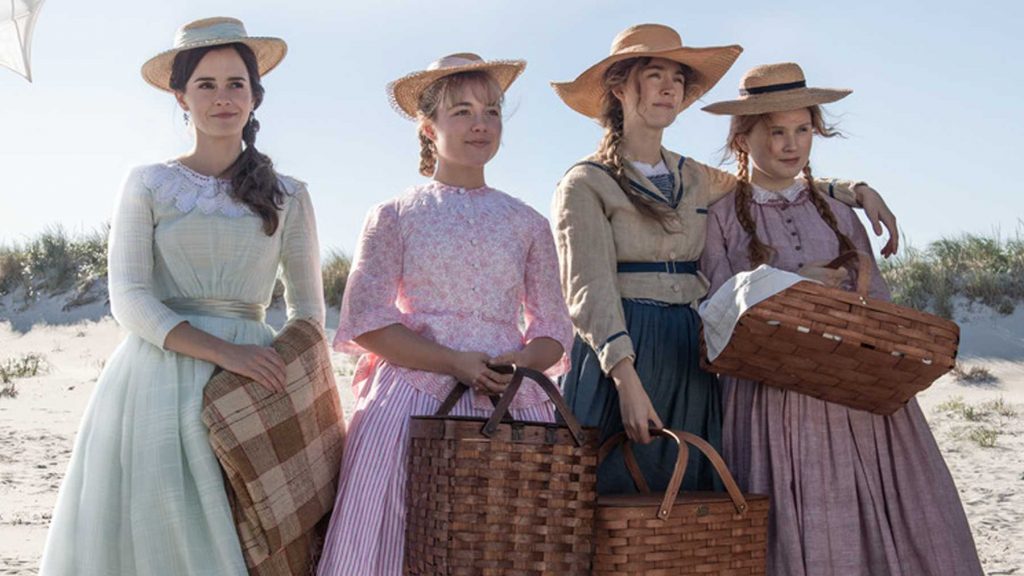 Little Women – dir. Greta Gerwig
– Image Source: Sony Pictures via empireonline.com
Whilst Little Women has yet to open in theatres, it has already received widespread praise for director Greta Gerwig and star Saoirse Ronan, with Gerwig having been applauded by critics for her fresh take on the 1868 classic, starting the film halfway through it's source material's events. Both Gerwig and Ronan have proven to be Academy favourites, having been nominated in multiple categories for their hit film Lady Bird in 2018, so it will be surprising if they are snubbed from this year's race.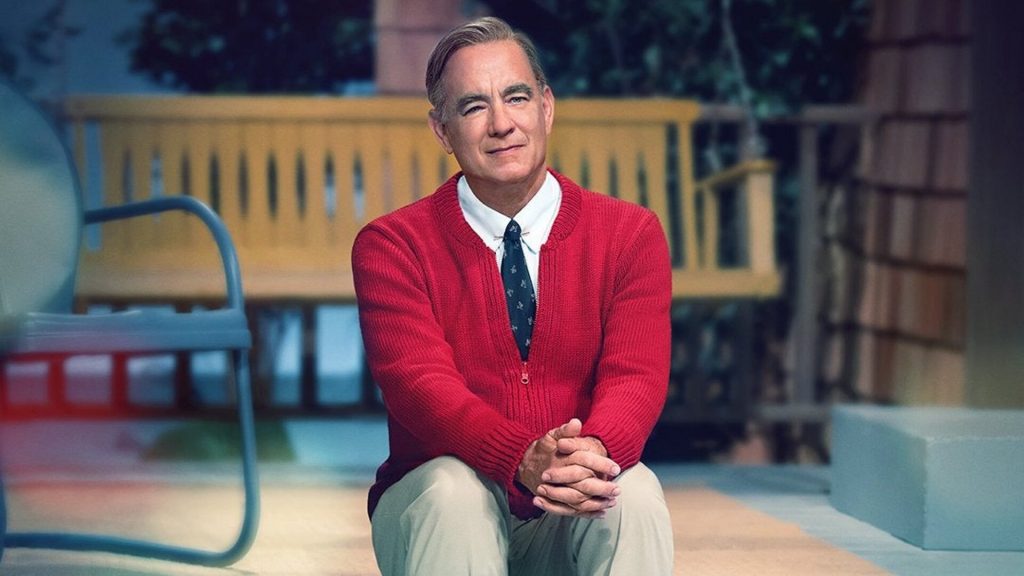 A Beautiful Day In The Neighborhood – dir. Marielle Heller
– Image Source: Sony Pictures via geektyrant.com
Another favourite amongst critics for a Best Picture nomination, as well as for a Supporting Actor nomination for Tom Hanks' portrayal of Mr. Rogers, A Beautiful Day in The Neighborhood is the heartwarming tale of a journalist who is sent to write a profile of the late iconic television presenter Mr. Rogers' life, and takes an in depth and delightful look at one of the entertainment industry's most beloved icons.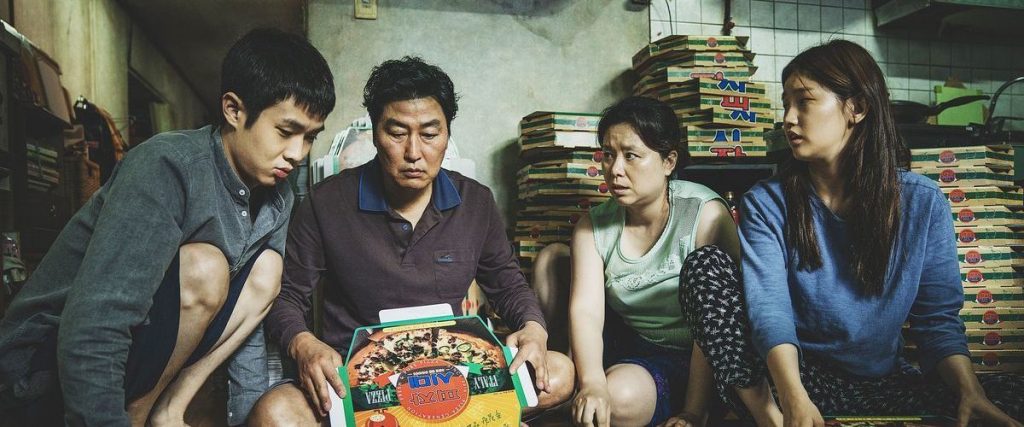 Parasite – dir. Bong Joon-ho
– Image Source: NEON via rogerebert.com
As stated earlier, foreign language films have a difficult time breaking into the major award categories at the best of times. However, no film in recent years has caught punter attention quite like Parasite, which beat out Quentin Tarantino's Once Upon A Time In Hollywood for the Palm d'Or at this year's Cannes Film Festival, and has received widespread acclaim the world over, breaking box office records in both South Korea and in the U.S. While it may not be voters' first pick, Parasite should not be overlooked when considering finalists in this race.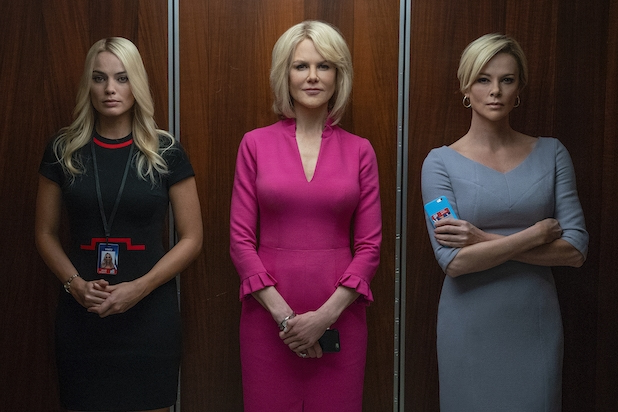 Bombshell – dir. Jay Roach
– Image Source: Lionsgate Entertainment Corp. via awardsdaily.com
Fronted by a star-studded female cast with Charlize Theron, Nicole Kidman and Margot Robbie, Bombshell is based on the true story of Roger Ailes' multiple accusations of sexual assault as the CEO of Fox News and the ensuing fall out. This film provides gutsy and poignant commentary on a conversation that has dominated the entertainment industry in recent years – however, some punters believe that the film's chances could be affected by its being written and directed by two men, Jay Roach & Charles Randolph, which may have been a tone-deaf choice considering its mission being to advocate for female representation and truths in the midst of the Me Too movement.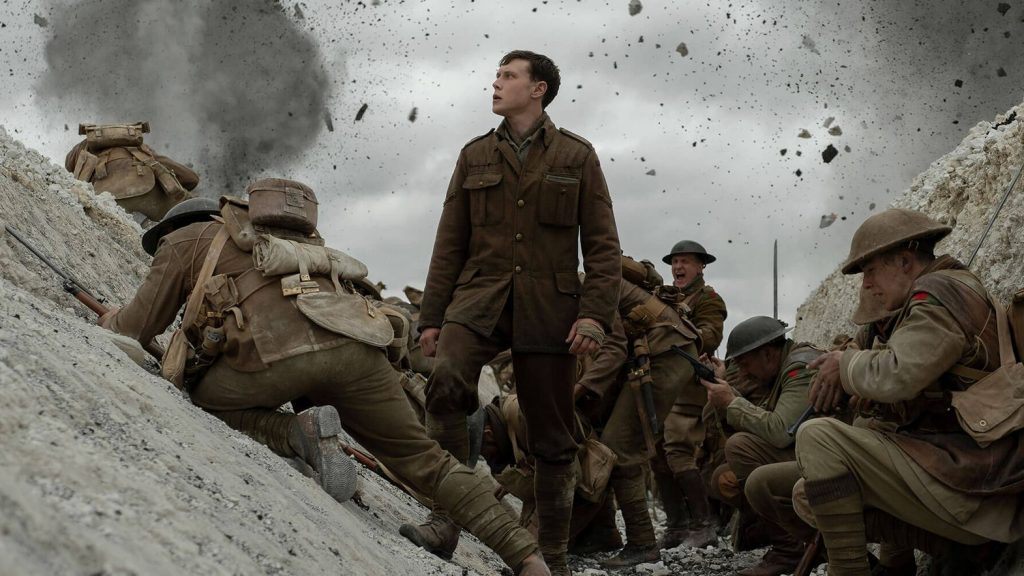 1917 – dir. Sam Mendes
– Image Source: Universal Pictures via polygon.com
Where some films may have fallen from voter consciousness' due to their early debuts this year, the opposite may also set Sam Mendes' 1917 up to fail. Only making it's way onto the scene in the last couple of weeks, this WWI epic has some leg work to do in order to push its way into an already heavily stacked race. However, that shouldn't detract from the film's obvious Oscar potential, portraying two young men on the nightmarish Western Front in a spectacularly filmed, fluid single shot.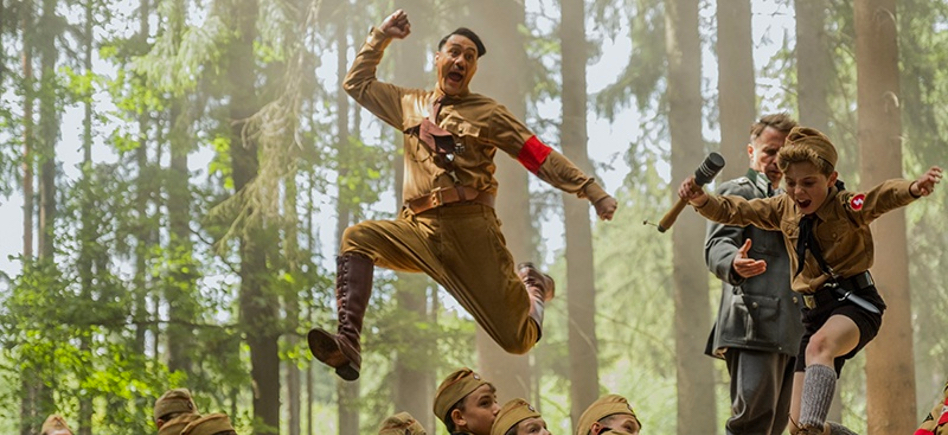 Jojo Rabbit – dir. Taika Waititi
– Image Source: 20th Century Fox Film Corporation via slash film.com
In the last couple of years, actor/director Taika Waititi has made a name for himself in the industry as an eccentric and visionary artist to watch. His latest film, Jojo Rabbit most certainly fulfils this criteria, and has received strong responses from critics. As well as directing, Waititi stars in the film as Adolf Hitler, a figment of the young Jojo's imagination, providing a fun, satirical look at one of history's most infamous dictators.
Featured Image Source: goldderby.com