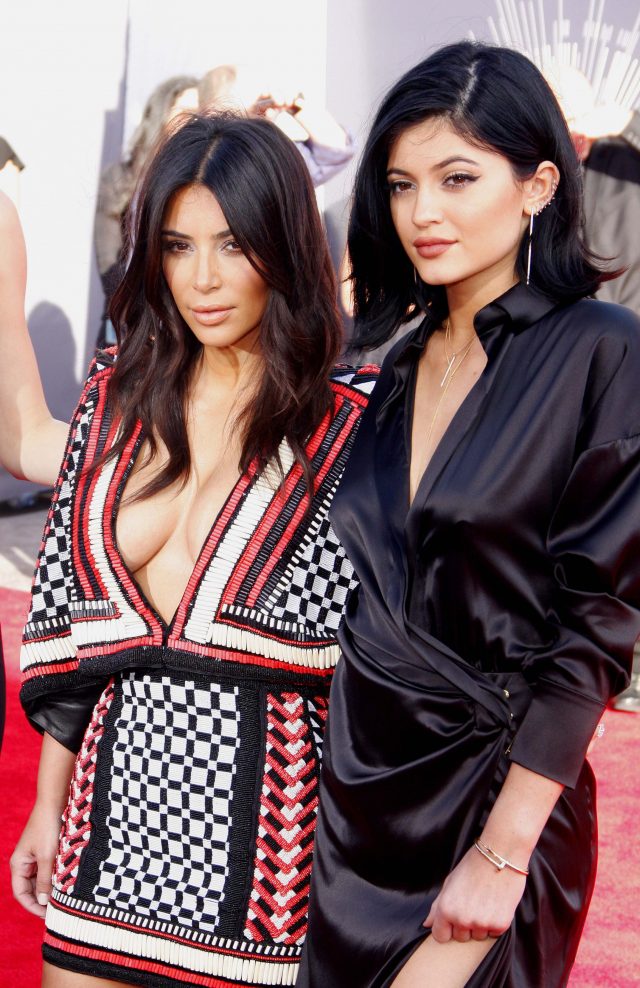 There's no doubt you've seen the name Stormi Webster taking your newsfeed by storm since Feb 5 when Kylie Jenner officially announced the birth of the beautiful baby girl. Kylie managed to keep the pregnancy under wraps even with the hurricane of rumours beginning late last year. With all the commotion that has fans dying for more details, questions are being raised about who the promising godmother will be, and with so many possible choices, Kylie has a big decision to make.
The first, most obvious, choices are her sisters. HollywoodLife.com reports that Kylie is divided between Kim and Khloe to fulfil the religious role. Being super close to her family, Kylie looks up to both sisters for advice with Kim being the first she turned to when finding out about her pregnancy. Sister Khloe is also a great contender being Big Mama to Kylie's Little Mama in an Instagram post on Feb 5 showing off their strong baby bump bond.
Romper.com pins Kylie's BFF, Jordyn Woods, as the other major contender for the title, playing an integral role in Kylie's 11-minute pregnancy video and being one of the first to find out about the bundle of joy too.
Stay tuned for more Aussie Gossip.