If you're in need of a workout that will absolutely rock your world like a Beyoncé music video or two scoops of Messina gelato, sign up for Sydney's Nike N+ Training Club Tour.
This all-day fitness festival is for all types of fit-freaks; high intensity workouts, cardio, pilates, dancing, and just general high energy fun.
The day begins at 11.30am (totally doable) on Monday May 2nd at Darling Island Wharf in Pyrmont, Sydney. You start off with the choice of three workouts; a killer, and we mean killer, dance sequence. Or if you're a little more crazy, you can go for the box-jumping, ball slamming circuit (we're already hurting).
After you're glowing like the sun, dripping like a melting ice cube, there's a pilates routine to turn things down and target every single, little muscle.
After you've done a million bicycle crunches you can get on an actual bicycle (well a stationary one) for some hell intense spin cycle! Or if you're more of a bad ass kind of gal, try some boxing led by Sydney's best.
And then, because you are boss AF, you finish off the day with a scenic, 3km run.
Registrations close Sunday though! So be quick.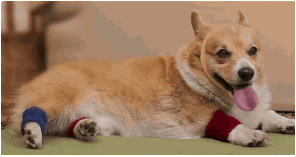 We applaud you.