Anyone fighting a battle needs some badass MF on their side, especially if the battle is against a draconian government, and Sydney siders may have found theirs.
Wu-Tang Clan are currently touring in Australia and performed in Sydney for the first time in five years to a crowd of almost 5,000 at the Horden Pavillion. The supergroup slammed the lockout laws, calling them "crazy".
"We heard y'all got some new crazy laws. We going to to get these laws changed for y'all."
Ooooh yeees. Mike Baird is probably hiding under his bed right now, we would be.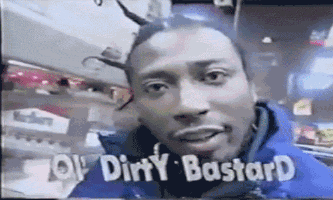 Not only have Wu-Tang Clan heard about these laws, they've also experienced them first hand; the group were forced to move their after-party from a city venue to Bondi's Jam Gallery.
Promoter Nicholas Greco of Beyond The Valley, who brought the group out to Australia, told Pedestrian.TV that the group were shocked that if they didn't turn up to Jam before 1.30am, they wouldn't be able to attend their own after-party.
"They love Australia and want to see as much as they can whilst they are down here. We explained to them why we can't go into certain places and they just couldn't believe it," he said. "It's not the Sydney they remember, they've been here previously as a group and as individuals and haven't had these sorts of lockouts imposed on them before. They thought it was crazy that they would not be able to get into their own show if it was after a certain time."
He also mentioned that, RZA's plan was to rile up the people "so that the out of touch people in power have to listen".
Chris Minns, a Sydney labour MP who is against the laws, was surprised by the support from Wu-Tang but welcomed it all the same.
"I don't normally get my policy advice from a man named Ghostface Killah but on this one he is right. These laws need to be changed," he told the Daily Telegraph.
Protect ya neck casino Mike.