If you're a fan of Australian comedy, or you've watched Channel 10's The Project, you'd be familiar with the vibrant personality of Tommy Little. The Aussie comedian has launched a social media campaign to shine a light on Youth Homelessness Matters Day and its legendary.
Little joined forces with creative director, Alex Wadelton, The Project's managing editor, Tom Whitty, and photographer Stu Morley to create a series of model-esque shots taken throughout the streets and at youth homeless shelters.
Little had been posting the model shots for a while before the campaign was revealed and was copping lighthearted taunts from his co-hosts for showing off. Considering Tommy's usual antics, the endearing and powerful message of his #beamodel campaign was a surprising breath of fresh air.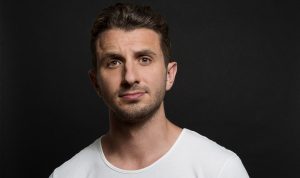 Little revealed the images were taken in deliberate locations– public toilets, benches, couches and cars, all places where children in the depths of homelessness are forced to reside. The campaign highlighted how social media doesn't always show the severity of youth homelessness as a societal issue.
Following the launch of the campaign in partnership with social streetwear clothing enterprise company HoMie, Little raised more than $80,000 of online sales and gained 23,000 hits on their website.
If you didn't already love Tommy Little, he's surely won your heart now!