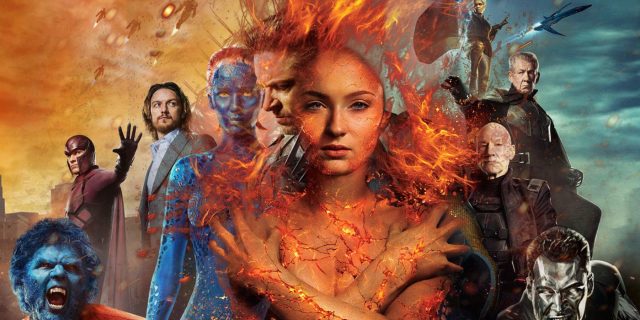 X-Men: Dark Phoenix is here. Star, Sophie Turner, promised the first trailer would drop soon and it did not disappoint.
The fourth chapter of the saga features younger versions of the original characters and is the twelfth overall in the X-men franchise.
This chapter picks up nearly a decade after the last chapter, X-Men: Apocalypse and is an adaptation of "The Dark Phoenix Saga", the famous comic book arc where Jean Grey, (played by Sophie Turner), develops a more confident, powerful, and antagonistic personality.
The first Dark Phoenix trailer sets the stage for the film's events, most of which will be centered on Grey who is the lead in this film.
The trailer reveals that Charles Xavier, (portrayed by James McAvoy), repressed her childhood memories of causing a car accident that may have killed her parents.
The older Grey ends up on the island of Genosha to see Magento, (played by Michael Fassbender), who says later she came "looking for permission" not answers.
Grey starts to lose control soon after with two personalities, fighting for control of her mind, and the X-Men are forced to battle one of their own.
Parts of "The Dark Phoenix Saga" were previously used in the 2006 poorly received X-Men: The Last Stand, but after the time travelling in the 2014 critically-acclaimed X-Men: Days of Future Past, those events were wiped away and it left the door open for a second take.
In addition to Turner, McAvoy and Fassbender, Dark Phoenix stars Jennifer Lawrence as Raven aka Mystique, Nicholas Hoult as Hank McCoy aka Beast, Tye Sheridan as Scott Summers AKA Cyclops, Alexandra Shipp as Storm, Kodi Smit-McPhee as Nightcrawler, Evan Peters as Quicksilver and Olivia Munn as Psylocke. Jessica Chastain is the major new addition as a mysterious shapeshifter who manipulates the Phoenix.
In March, Fox pushed the release date for Dark Phoenix from November 2018 to February 2019 for planned reshoots.
Though the reshoots were described as routine, the studio was only able to get dates for the cast for August-September.
Dark Phoenix is due to release February 14, 2019 across the world. Why not take your Valentine to see it?