Triple J is known as being as progressive as Radio Stations get, and today was no exception. The J's continued their empowering annual tradition by bringing 'Girls to the Front' in honour of International Women's Day. They've invited the industries fiercest women to the yard, including female and female identifying presenters, artists and commentators to celebrate all the incredible female talent out there.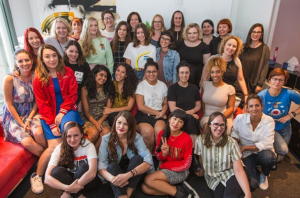 Triple J is shining the spotlight on artists including Alex Lahey, Amy Shark, Gordi and Meg Mac, to talk about their experiences within the music industry and who it is that inspires them, while the shows regular programming has been taken over by all female presenters talking all things female-fuelled.
The day kicked off with Sally & Erica & Brooke Boney hosting breakfast in place of Ben and Liam, and will dive into Good Nights with Bridget Hustwaite and finish off with Michelle Grace Hunder & Sose Fuamoli on the Hip Hip Show.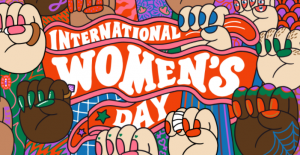 "Australian music is full of amazing women, and we're stoked to continue to shine a spotlight on them"