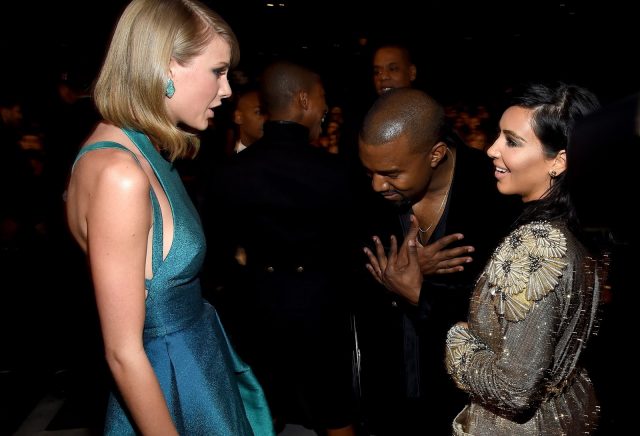 Holy Yeezus! The Drama (yes that needs a capital D) between Kim Kardashian, Taylor Swift and Kanye West continues with shots fired today from both Kim and Taylor.
On the most recent episode of Keeping Up With The Kardashians, Kim bares her soul to Kourtney and says she is sick of people hating on her husband and that she wants people to know exactly what happened.
Then, earlier today, Kim released the footage of Kanye talking to Taylor on her Snapchat.
In the video you can hear Kanye say, "I think this is a really cool thing to have," to which Taylor replies, laughing: "I know, I mean it's like a compliment."
"I don't want to do rap that makes people feel bad," says Kanye.
"Yeah I mean, go with whatever line you think works better, it's obviously very tongue-in-cheek either way," says Taylor. "And I really appreciate you telling me about it, that's really nice."
Now, only an hour later Taylor has officially responded. A screenshot of a note on her iPhone has been posted on her Instagram and Facebook accounts and calls Kim's snaps "character assassination".
After Kim's GQ profile (which you can read about here) came out, Taylor's rep issued a statement saying she never denied the phone call took place, but that Kanye never told her he was going to use the line "that bitch".
We can't wait to see what will happen next.