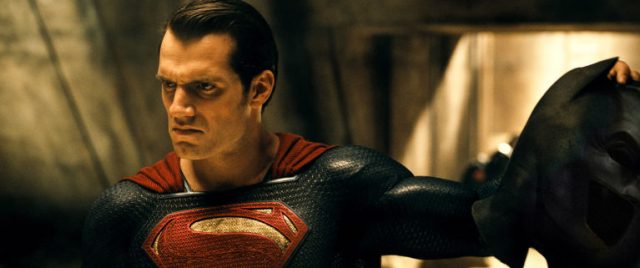 On Wednesday, gossip started swirling around Henry Cavill's possible exit from Warner Bros. Studio, and according to the Hollywood Reporter, Cavill will finally be hanging up his cape.
Apparently, the heart of the rumour was set aflame during a discussion about a possible cameo in the new Shazam movie starring Zachary Levi, which will premier in April 2019. However, instead of a meaningful cameo meet-up, we get the loss of Superman instead. It seems that Warner Bros. and Cavill's agency were unable to establish an understanding due to scheduling conflicts. But there's more to this exit than simply timing.
With several movies featuring Henry Cavill (and Ben Affleck) underperforming in the box office in comparison to the Marvel blockbusters, it seems that the old guard made up of Batman and Superman have reached an impasse. Instead, superheroes who haven't seen the spotlight in a while, or at all, will be coming to the fore.
The company will go on a new superhero route as the past few films since Christopher Nolan's, haven't exactly worked. The only exception to this tragedy was last year's Wonder Woman, which was a huge hit. With the movie being such a success, it looks as if Warner Bros. is opting for a bit more women leading their own movies.
Superman will be put on the back burner, while his cousin is being put in the spotlight, with Supergirl talks happening all around. This is accompanied with news that a Harley Quinn movie called Birds of Prey, is in the works. Also, Shazam won't be the only DC movie that will be released next year, with Wonder Woman 1984 set to release at the beginning of November, it will be leading-ladies galore.
With so many new movies popping up left and right, it comes as no surprise that Cavill will possibly be leaving the DC Universe. However, it seems as if Dany Garcia, Cavill's manager, refutes this claim.
Be peaceful, the cape is still in his closet. @wbpictures has been and continues to be our partners as they evolve the DC Universe. Anticipate a WB statement later today.

— Dany Garcia (@DanyGarciaCo) September 12, 2018
And indeed, Warner Bros. did release a statement where they somewhat confirmed what Garcia said:
"While no decisions have been made regarding any upcoming Superman films, we've always had great respect for and a great relationship with Henry Cavill, and that remains unchanged." 
Normally, when an actor is enveloped in such rumours, they either keep quiet or react by sending out a meaningful message. Henry Cavill, while he did reach out to his fans, the content can be said to be rather cryptic.
With an odd message like that it's unclear whether it is a positive or negative reactionary statement. Even so, Cavill's future doesn't seem that grim as he is set to reprise the role of Geralt of Rivia on The Witcher series, which will be broadcasted on Netflix. Also, with the success of the recent Mission Impossible movie backing him up, his cinematic career seems quite safe.
However, seeing as nothing official has been released regarding an actual exit, we'll just have to wait and see whether these rumours will be Cavill's kryptonite or if he will be raised from the dead like his alter-ego.
Stay tuned for more Aussie Gossip!