Get ready to squeal with excitement because The Lion King remake is set to be the best thing since the original 90s film. As well as having a stellar storyline and outstanding soundtrack to build on, the remake has just scored two of Hollywood's most popular comedians to play Simba's BFFs.
Funnyman Seth Rogen will lend his voice to the loveable gassy warthog Pumbaa, which is the most perfect combination since cheese and Vegemite. Comedian Billy Eichner, who you may know as the aggressive intimidator of random passers-by in Billy on the Street, will play the clever meerkat Timon.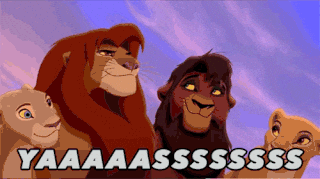 These are crucial casting decisions for the success of the remake, as Pumbaa and Timon are clearly the best characters in The Lion King. Although the comedians haven't confirmed their roles, fans are freaking out about the roles.
@TheWrap @Sethrogen @billyeichner I. Can't. Handle. This!!!! #lionking pic.twitter.com/XfsKQ7IVd3

— Anne Marie (@AwesomeAMT) April 25, 2017
@dakotapye @SuperBroMovies im living for this🙌🏼

— lil tits big swamp (@obamalover24) April 26, 2017
The exciting news follows the announcement that Donald Glover will voice the role of Simba. The comedian/actor/rapper confirmed the news on Twitter, saying: "I just can't wait to be king #Simba".
James Earl Jones will reprise his iconic role as Mufasa, and no doubt make us cry once again. There are reports that Beyoncé is considering the role of Nala, which is the only option if this movie is to succeed.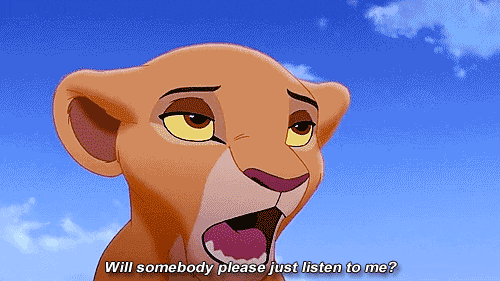 The remake is being directed by Jon Favreau, who directed last year's Disney remake of The Jungle Book. Unfortunately, there is some bad news. The sure-to-be-brilliant film won't be released until July of 2019, which is wayyy too far away!
🦁👑! pic.twitter.com/A8razyqtK8

— Jon Favreau (@Jon_Favreau) April 25, 2017
Despite the excruciatingly long wait, we could not be more excited for this "live action" version of everyone's favourite Disney film. It has some massive shoes to fill!