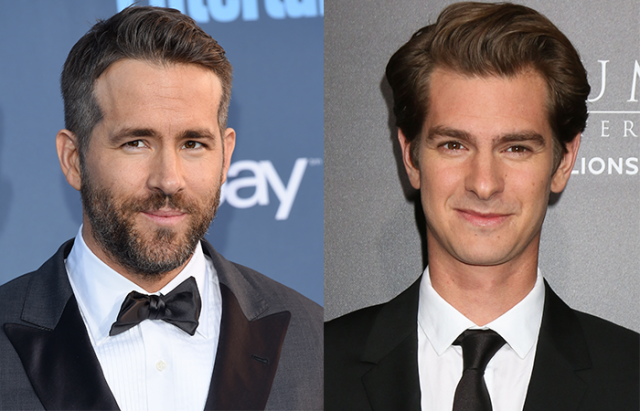 You'll never believe it but Deadpool hooked up with Spider-Man at the Golden Globes. For the uninitiated, that means hotties Ryan Reynolds and Andrew Garfield shared a beautiful smooch. After Ryan Gosling was announced best actor in a motion picture (musical or comedy), Ryan Reynolds handled his loss by kissing Andrew Garfield.
Gosling took out the award for his performance in La La Land, which means no statue for the other Ryan, but clearly he was keen to celebrate anyway.
Reynolds' wife, Blake Lively, seemed to laugh along while the pash went on. After the ceremony ET caught up with Emma Stone and Ryan Gosling. The actress, who dated Garfield for four years, and her co-star Gosling were informed of the smooch and their reaction is hilarious.
Only time will tell where this "Spideypool" bromance will go.