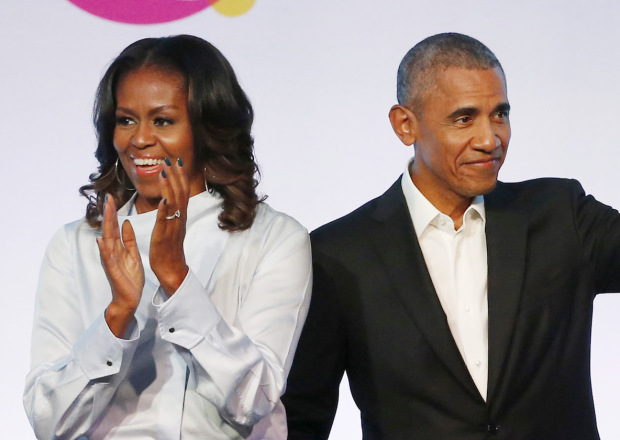 News circulated this morning that ex presidential family 'the Obama's' have signed a contract with Netflix to produce Films and TV shows. 
Speculations are the Obama's may have their own show but in a statement, Netflix said — "the Obamas and their new company Higher Ground Productions have the opportunity to bring scripted and unscripted series, documentaries, and films to the entertainment juggernaut"
"We hope to cultivate and curate the talented, inspiring, creative voices who are able to promote greater empathy and understanding between peoples, and help them share their stories with the entire world," — Barack Obama said.
In Michelle's words — "I have always believed in the power of storytelling to inspire us, to make us think differently about the world around us, and to help us open our minds and hearts to others."
After the release of the former ex Presidents biopic 'Barry' — I would expect most would be thrilled for what is to come. Although not the case, with many #trump supporters taking to Twitter.  
#CANCELLING @netflix https://t.co/rTiube7PEJ

— Tmf28 (@TracyMFinch) May 21, 2018
I canceled #Leftflix a few months ago, when they first announced they were considering this. I refuse to fund the left. Keeping it is funding the left and wasting your time. #CancelNetflix

— ResearcherX (@StrongerHeartR) May 21, 2018
#cancelnetflix
We here at Aussie Gossip are definitely excited to see what they will produce. But for now, stay tuned for more goss!