Former Mean Girls star Lindsay Lohan is back in the news again, for a rather surprising reason. She's launching a new television show titled The Anti-Social Network.
Lindsay announced the show on Twitter with an very bold and sassy trailer, which makes the show seem very reminiscent of Aston Kutcher's Punk'd.
❤RT❤ if you are excited about my new show 😊 pic.twitter.com/rNjR47Ngkd

— Lindsay Lohan (@lindsaylohan) March 22, 2017
The show has Lindsay take over the contestants social media accounts, where she will post embarrassing challenges for them to complete for prizes.
"Everybody knows you should never leave your phone lying around, especially near me. So, I've decided I'm going to hijack your social media — your Instagram, your Snapchat, your Facebook, your Twitter, all of it, for 24 hours."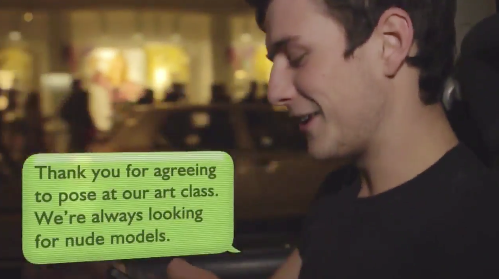 The star has said that she is doing this so people will think about their relationship with social media, saying that she has "decided to dare people to really question what their social media is worth."
I'm sorry to say that if you're excited to see this, you may be waiting a while. Currently Lindsay is shopping for networks to air the show, so it may be a while before we get to see it.
Still, we're hoping that, when it we see it, it's as funny and entertaining as the concept sounds.