It's finally happened! Lana Del Rey has announced the name of her upcoming fifth album on Twitter.
The album, which is titled Lust for Life was revealed through a two minute trailer, which is both bizarre and beautiful.
The trailer has very strong a 50s and 60s vibe (which is Lana's signature), especially because of the space themes and the grainy, black and white trailer.
There is also a very sweet message from Del Rey to the fans in the trailer, where she says the new album is for them.
My new record – Lust For Life – is coming soon pic.twitter.com/cm6QV0gjkX

— Lana Del Rey (@LanaDelRey) March 29, 2017
"Amidst all the uncertainty, and as we transition out of one era into another one, there's no place I'd rather be than smack-dab in the middle of "Holly-weird" making this record for you. Because you, and the music, and this place, are my love, my life, my lust for life," Lana gushes.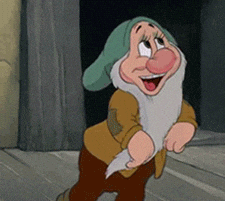 Sadly, there is no news on when the album will be released. However, if you're a fan of The Weeknd and Lana then you're in luck! A song off the upcoming album, also titled 'Lust for Life' was written by The Weeknd, which is the latest in a number of collabs between the two.