Kate Winslet is currently doing the publicity tour for her new film The Mountain Between Us with Idris Elba, which brought her to talk about her close relationship with another of her sexy ex-co-stars, Leonardo DiCaprio.
After seeing the pair in the film Titanic, who wouldn't want to see them in action one more time!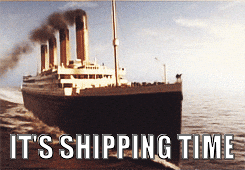 Kate revealed how difficult it was to film The Mountain Between Us in the chilly conditions.
"This was much harder than Titanic because we really were at 10,000 feet and it really was -38 degrees Celsius," the actress said.
She also explained how the filming reminded her of Titanic, in which she played the beautiful Rose (who could definitely have shared her door!).
"I definitely had Titanic flashbacks. How could I not? Freezing cold. Me falling into that cold water," Kate said. Sounds like déjà vu to us!
To overcome the cold and the nostalgia, Kate reached out to Leo for tips on acting in the extreme cold. That was a wise move, considering the fact that he starred in The Revenant that scored him an Oscar.
Leonardo's reaction to Kate was: "Oh my God, you're crazy. It's going to be freezing cold. Do you honestly know what you are sending yourself up for?"
"I would send him little photos of me saying, 'Thinking of you,' as I am lying in the freezing snow covered ice and he would just send back slightly worried emojis," Kate laughed.
Best friend goals right there!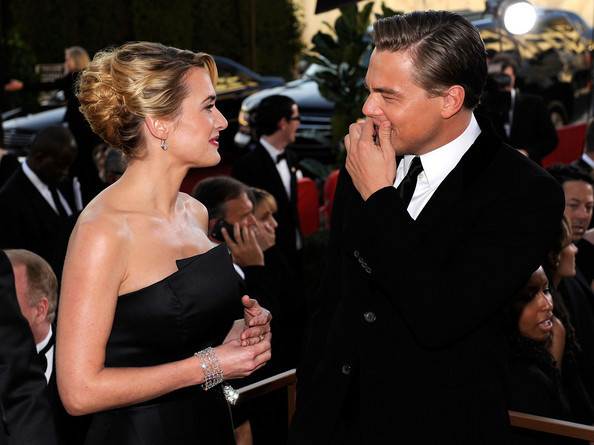 She then goes on to tell E that she would not hesitate to catch up with him again. Kate says that she wouldn't hesitate to star in another movie with Leo, which is giving us major hopes for the future!
"At the moment, no. There's nothing that Leo and I have planned. But as always I would love to work with him again one day but who knows? It might not happen until we're 70," she said.
Don't worry, we'll wait!
The film The Mountain Between Us will hit the cinemas on the 6th of October 2017. Be sure to check it out, I know I will!