Unless you've been living in a cave (a Batcave, perchance?) you will know that the original masked vigilante himself, Adam West, sadly died last week.
He is best known for his part in the unapologetically camp and thoroughly baffling (yet highly entertaining) Batman series from the 1960s, although some of a certain age may know him better as the ludicrously eccentric mayor from Family Guy.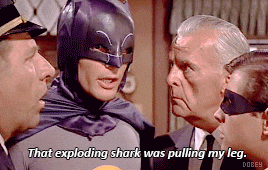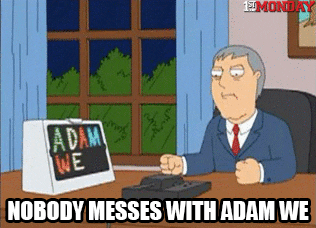 In a week where plenty of people have been trying to come up with suitable ways of honouring him, we thought Family Guy creator Seth MacFarlane had won the game with his moving tribute to the man.
— Seth MacFarlane (@SethMacFarlane) June 10, 2017
But the city of Los Angeles has maybe found the most amazing way of saying goodbye, by lighting up the skyline tonight with the Bat Signal.
If anyone is unaware of the significance, the Bat Signal was the laser sign Commissioner Gordon used to alert Batman that help was needed. I don't know if they're hoping flying the signal will bring Batman back out of a sense of duty, but that's desperately what I'm hoping for.
They even got the right logo 💙😭#BatSignal #AdamWest pic.twitter.com/xQVlEg0xcL

— Lauren Jade (@TopazLJF) June 16, 2017
The Bat-Signal lit up on City Hall as a tribute to Adam West in DTLA ⚡️ pic.twitter.com/53s6ciI3ly

— Pamela Chelin (@PamelaChelin) June 16, 2017
What's even more touching, look how many people turned out to see it happen. God bless 'em.
Looks like a concert. It's not. These are all #Batman fans here in downtown LA to pay tribute to Adam West. pic.twitter.com/FDKvMcmDnA

— George Pennacchio (@abc7george) June 16, 2017
Rest in every kind of peace, Adam West. You served Gotham brilliantly, and I hope you're still rocking the skin-tight suit and cape up there.