The rumours, confusion and speculation over the nature of the relationship between Nick Jonas and Priyanka Chopra started in May last year when the two attended the Met Gala together.
Among the curious speculators was Jimmy Kimmel who pointedly asked Priyanka about Nick in an interview on his show. An unperturbed Priyanka suggested that the decision was as simple as matching Ralph Lauren outfits, "We were both wearing Ralph Lauren, and we decided to go together because it was fun" — credit to her for using fashion as an excuse.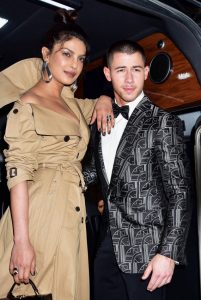 She also noted that they had been seated close together, "We were on the same table, we know each other so we were just like hey, you know what, let's just go together and I was like ok let's go together and it just ended up working out."
Jimmy seemed pretty skeptical and rightly so.
One plane ride to Mumbai and several Jopra sightings later — we finally have some official affirmation.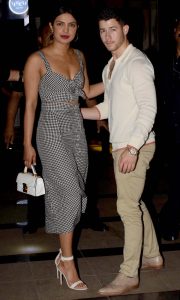 Jonas posted a video on Friday night on his Instagram story of Priyanka laughing and walking toward him. The video was captioned with the word "Her" followed by a heart eye emoji.
Nick Jonas posted this video of Priyanka Chopra via #IGStories . 🎬❤ #NickJonas pic.twitter.com/RPRd7iRvDK

— Nick Jonas Fandom (@NickJonasUPD) June 22, 2018
While vacationing in India Priyanka introduced Nick to her mother Madhu. A few weeks before Priyanka had attended Nick's cousin Rachel Tamburelli's wedding in New Jersey.
With both Nick and Priyanka meeting each other's family it seems like things are going well for the pair.
The video is the first time they have overtly expressed their feelings to one another on social media.
Can we expect a video of Nick Jonas with the caption "Him" taken by Priyanka? Well probably not, but it does look like they'll be a lot more Jopra moments to come.  
Check out Priyanka's interview with Jimmy Kimmel below.
Stay tuned for more Aussie Gossip!