"She's a billionaire business mogul. He's the most electric rapper in the game."
Couple of the minute Kylie Jenner and Travis Scott have graced the cover of the August 2018 issue of GQ US. While discussing the first few weeks of their whirlwind relationship, the new parents didn't hold back details about how they went from 'zero to Stormi' within a few fleeting months of their relationship.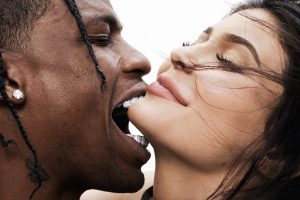 Since being spotted together for the first time back in 2017, there have been speculations about how long the two dated before things got real. Jenner confirmed during the interview that the first photographs of them spotted together at Coachella was indeed their first date. For their second date however, the couple took it up a new notches (to say the least).
Jenner explained:
"So he said 'I'm going back on tour–what do we want to do about this?' Because we obviously liked each other."
"And I was like, 'I guess I'm going with you."
(Ahh, does this sound like a line out of a Kate Hudson rom-com to anyone else?)
"And then we rode off into the sunset. I did the whole tour with him."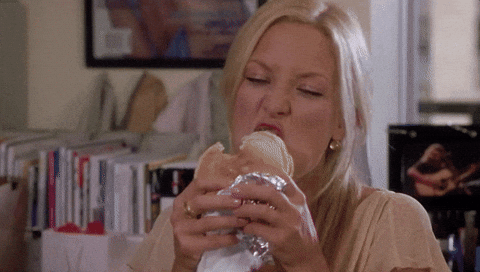 Jenner and Scott continued to explain that the private downtime they had while travelling afforded them organic quality time to build a good foundation. "We got to not be who we really were."
What did Momager Kris Jenner have to say about this, you ask?
"She knows I beat to my own drum. My whole family knows that I do whatever I'm going to do. I've been that way my whole life."
During the interview, Jenner made a point of noting that her and Travis are a lot more conscious of making up after fights since they had Stormi earlier this year–Jenner saying the three of them are a "family now".
"When we fight, it's usually just because we've been away from each other for too long and we didn't see each other for like two weeks. And we have Stormi now, and I can't travel with her. She's too young. So it's harder to see each other, but I was like, I just need to go and fix this and go back."
When asked what the most romantic thing Travis had done for her was, Jenner's answer was as extra as you'd expect.
"Probably the most romantic thing he's done for me is, on my birthday, he woke me up out of bed at like six in the morning. He was like, "We gotta go," and I'm just like half asleep, like, "What do you mean? What do you mean?" And he just starts pulling me, and the sun was just coming up, and he had flowers all the way down his house and violin players everywhere."
Just a casual orchestra down the hall, sure, why not!?
Read the full interview here
Kylie Jenner Asks Travis Scott 23 Questions
Stay tuned for more Aussie Gossip!