Kourtney Kardashian and Younes Bendjima Spilt have called it quits after dating for two years.
The news comes after photos emerged of Younes getting cosy with another woman in Mexico.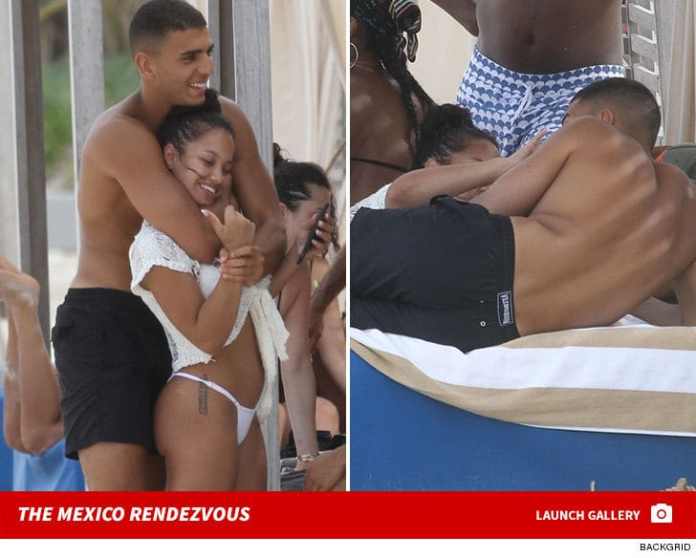 According to E! News, the TV personality and her toyboy lover have experienced a series of ups and downs since returning from their trip to Italy.
"Kourtney and Younes have been arguing since coming back from their big Italy trip and have truly not been getting along," a source told E!
The source adds the pair  "decided to take time apart but ultimately it led to a split."
"Kourtney is upset but she is trying to focus her energy on other things and stay busy," the source continued.
"Kourtney doesn't plan on calling attention to it publicly and wants everything to blow over. It's upsetting to her. They have been having ups and downs for the past month. There was a huge chance they were going to get back together and they were working on things. But now that these photos surfaced, things are definitely over."
Younes commented on the split via Instagram after Daily Mail published a report and cited the photos.
"They really want me to be the bad guy," he wrote with a series of laughing emojis.
"F–k your Hollywood bullsh-t (cant have fun with your friends no more)." He then added, "dailymail Where are my 12 other friendssss? Nice catch tho."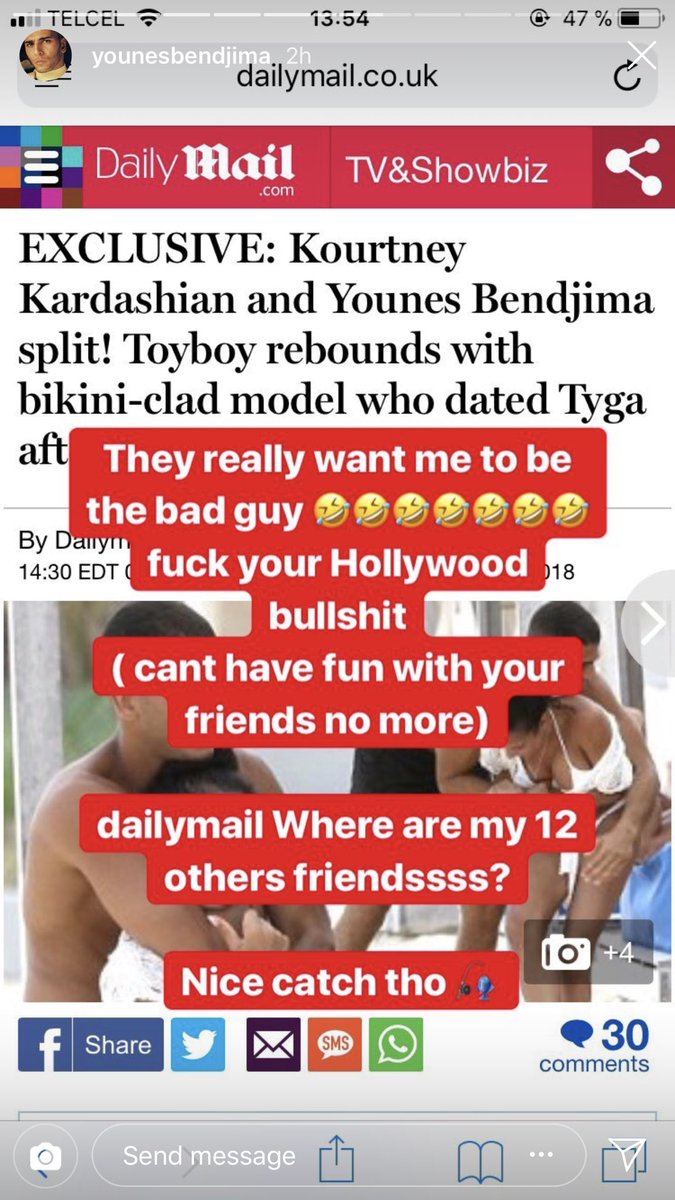 Younes went on to say in a separate statement posted to his Instagram, "Once again you guys failed. I'm not attached to this 'life' so you can't touch me. I know who I am where I'm from and where I'm going and that bothers you. Only one opinion matter the one of my lord. Have a wonderful day."
The two started dating in October 2016 but they didn't make their relationship public until May 2017.  
The Keeping Up With The Kardashians star has yet to comment on the spilt.
Are you surprised of Kourtney and Younes break up? Comment below!
Stay tuned for Aussie Gossip for more Kardashian news.