Is Brad Pitt stingy on child support? Angelina Jolie seems to think so.
According to a new court filing, the Maleficent star claims her ex-husband hasn't paid any "meaningful" child support for a year and a half.
"[Pitt] has a duty to pay child support. As of present, [Pitt] has paid no meaningful child support since separation," wrote Jolie's lawyer, Samantha Bley DeJean, in a brief reportedly filed in Los Angeles Superior Court and obtained by NBC News.
"Given the informal arrangements around the payment of the children's expenses have not been regularly sustained by [Pitt] for over a year and a half, [Jolie] intends to file an RFO (request for a court order) for the establishment of a retroactive child support order."
A spokesperson for the actress told USA TODAY, "The aim of Angelina's routine court filing is to provide closure to the marriage in a way that clears a path toward the next stage of their lives and allows her and Brad to recommit as devoted co-parents to their children."
A source close to the Ocean Eleven actor told E! News, "Brad has fulfilled his commitments."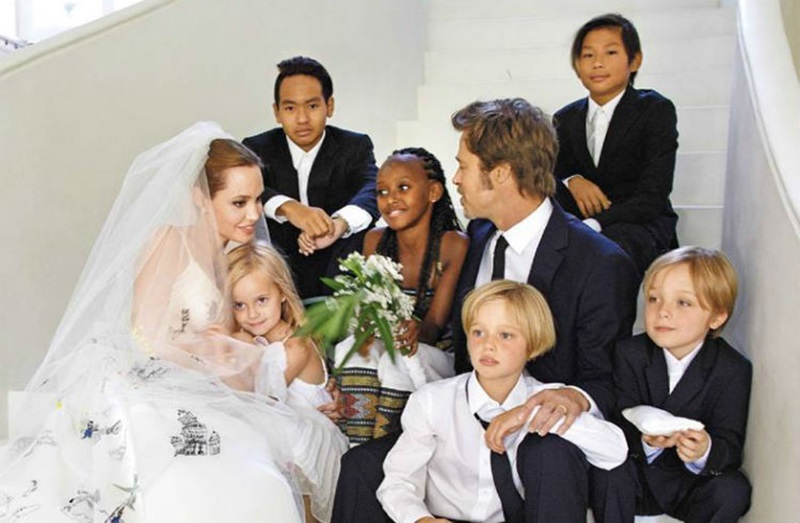 The former couple share six children: Maddox, Pax, Zahara, Shiloh and twins Vivienne and Knox.
Jolie filed for divorce from the Fight Club star in 2016, claiming the separation was "for the health of the family."
Pitt was accused of child abuse over an incident aboard a private plane.
The FBI and the Los Angeles County Department of Children and Family Services cleared the A-list actor of the allegations.
Custody has been an ongoing issue during the duo's ongoing divorce proceedings.
June 2018 saw it reported that Jolie could lose physical custody of her children if she refuses to allow them to see Pitt.
A judge in the divorce proceedings determined that "not having a relationship with their father" would be "harmful" to the children, adding that "it is critical that each of them have a healthy and strong relationship with their father and mother."
The judge also instructed the star to provide Pitt with the mobile phone numbers of each child and allow him to call them anytime.
Stay tuned for Aussie Gossip.