Games of Thrones stars Kit Harington and Rose Leslie were wed on Saturday at Rayne Church in Aberdeenshire, Scotland.
The guests arrived for an afternoon service at the bride's ancestral home in north Scotland. Among the guests were several members of the Games of Thrones cast including representatives from House Lannister (Peter Dinklage), House Targaryen (Emilia Clarke), and of course House Stark (Sophie Turner, Maisie Williams and Richard Madden).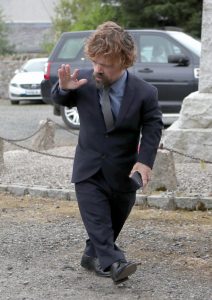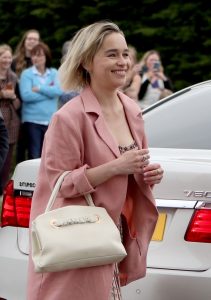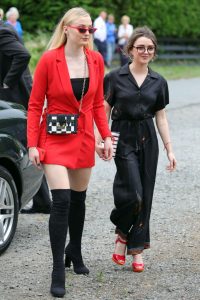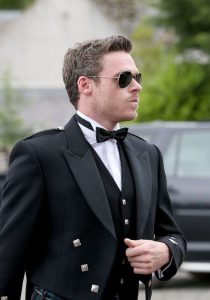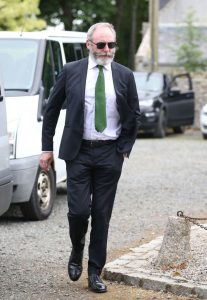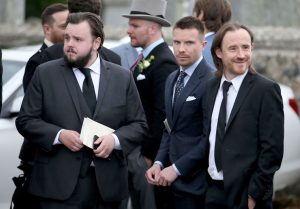 The couple met in 2012 on the set of the HBO show where they played the lovers Jon 'You-Know-Nothing' Snow and the wildling Ygritte. After dating for several years in 2017 Kit proposed, admitting that he popped the question earlier than he had planned to in an impromptu moment.  
"I was going to string up some lights in some trees and do all the romantic stuff, but we were in the country and we were sort of under this beautiful night sky and had a log fire burning and red wine and … I popped my question a bit early."
Upon reflecting on the same occasion, Rose disclosed her own reaction.
"I was blissfully surprised when he dropped to a knee and asked me to marry him… We happened to be in the English countryside, which is kind of an area that I don't know that well. It was at night time under a beautiful blanket of stars. The man did well. It was highly romantic."
On the day of her wedding Rose wore an elegant long-sleeved lace dress while Kit donned his best three-piece suit.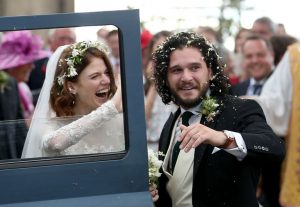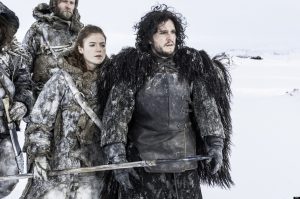 The guests lined the path, cheering and showering the newlyweds with flower petal confetti as they left the venue and headed to the reception held on the grounds of Wardhill Castle, a 12th century castle owned by the Leslie family.
Covered in petals Rose and Kit got into a Land Rover Defender decorated with ivory ribbons and paper hearts that spelt out 'Just Married.' Tin cans tied to the back of the car rattled as they drove off.
The wedding ended without a hitch, Rose's father stating that he was "absolutely thrilled" and that it was "an absolutely lovely day for us." The momentous occasion goes down in history as the only successful Game of Thrones wedding to date.
Stay tuned for more Aussie Gossip!