If there's one thing we know about David Schwimmer, it's that he's probably fairly up to speed on how "taking a break" works.
As far back as 1997, we've got some pretty solid evidence that he knew the ins and outs of temporary relationship breaks – even in Jennifer Aniston wasn't quite on his wavelength.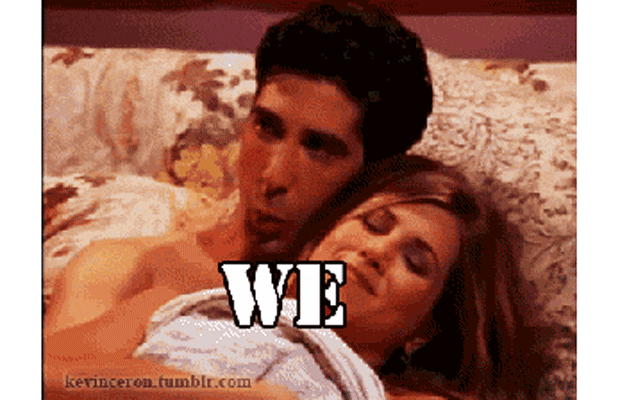 But now it's all just a bit sad to remember those days, because David has officially gone a break from his IRL wife, Zoe Buckman.
Schwimmer and Buckman made a joint statement to the New York Post. 
"It is with great love, respect and friendship that we have decided to take some time apart while we determine the future of our relationship…Our priority is, of course, our daughter's happiness and wellbeing during this challenging time, and so we ask for your support and respect for our privacy as we continue to raise her together and navigate this new chapter for our family," the statement reads.
I know what you're thinking – Ross doesn't exactly need another marriage to fall through, does he? 
The couple met in London (okay, it seems like their relationship may be a Friends highlight reel in the making) in 2007, and married in 2010 (much slower than Ross would have wed her).
Let's just say, the irony of the whole situation has not been lost on people.
i truly can't believe david schwimmer is taking a break from his real life relationship this is the most ironic twist of our times

— emma (@boreanazs) April 5, 2017
David Schwimmer and his wife are on a break. Well actually, that depends on who you ask. Are they, or are they not on a break? pic.twitter.com/EBAlUDPqIc

— Abby Green (@Abby_Green) April 5, 2017
One particular response won the day despite very deliberately not going near the elephant in the room.
David Schwimmer and his wife are 'taking a break'. The best advice I can give him? Just keep Schwimming… Just keep Schwimming…

— Tamson (@PurrtatoChip) April 5, 2017
All we can hope is that David and Zoe can work through this and get their relationship back on track – and also that David isn't as quick to jump the gun as Ross was.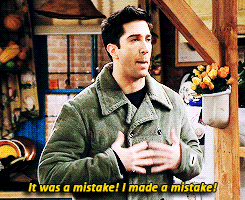 We know you did, buddy. Just don't do it again, okay?