Zoë Kravitz and Nicole Kidman are now costars in HBO's miniseries Big Little Lies. But did you know that Kidman could have been Kravitz's stepmum? I don't kid, man.
After her divorce to Tom Cruise, the Australian actress dated American rocker and actor Lenny Kravitz in the early 2000's. Nicole let slip in February that they were engaged but it's always been clear that their split was amicable. Not unlike Lenny's pants split.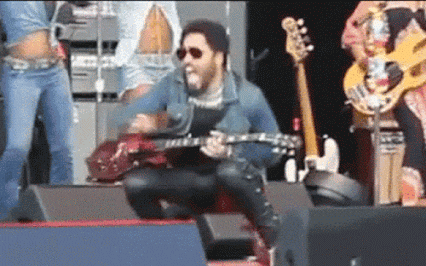 Zoë spoke about living with her costar and her father in the latest issue of digital magazine The Edit.
"I hadn't seen her in a long time before Big Little Lies, but there was a point where we were all kind of living together," the 28-year-old actress said.
"I was about 13, and she would take me to see movies; she was so nice to me."
Sounds like good times. Who could have guessed that they'd work together years later?! The ensemble cast of Big Little Lies also includes Reese Witherspoon, Laura Dern, Shailene Woodley, Adam Scott, and Alexander Skarsgård.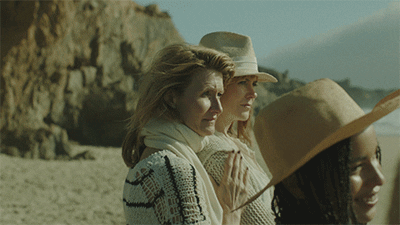 It's strange to think that Lenny Kravitz, Zoë Kravitz, and Nicole Kidman once lived together in one house in Miami. Especially since these days, Nicole is married to fellow Aussie and slick-haired country star Keith Urban. No prizes for guessing who uses the hair straightener more in that household!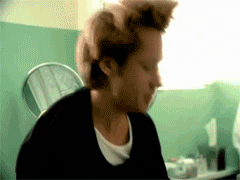 The Kravitz family have always been uber cool. So it's no surprise that Kidman has maintained a good relationship with her ex-fiancé and could-have-been stepdaughter.
While Lenny has had a steady music career for decades and recently played fashion designer Cinna in the Hunger Games series, Zoë has had success in several television programs and films such as Californication, the Divergent series, and the X-men series. Watch out Dad!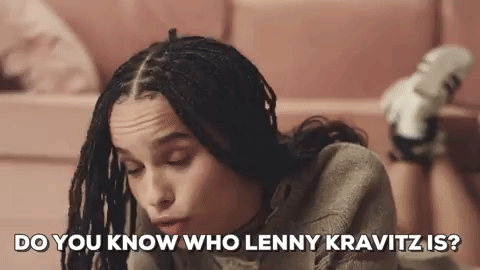 Zoë is also the daughter of actress Lisa Bonet. Bonet is now married to Jason Momoa who plays Khal Drogo in Game of Thrones and Aquaman in DC films.
The pair have two children named Lola and Nakoa-Wolf. Zoë must love her half siblings because she named her electropop duo Lolawolf after them!
It's nice to hear of an extended Hollywood clan who co-exist without drama. Good work team!