Sometimes in life, there are things you have to stand and applaud. Barack Obama's 2008 Presidential victory speech. A bloody lovely pizza. Literally anything that comes out of Cookie Monster's hilarious glorious face.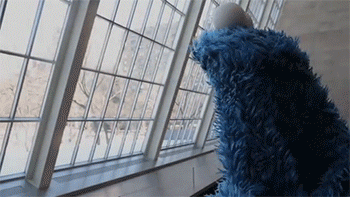 But some sneaky Harvard guys may have just won the game forever.
With famous alumnus (except not really because he dropped out but who cares anyway) and totally legit ideas man Mark Zuckerberg booked in to give the commencement speech at the graduation ceremony for the Harvard Class of 2017, the reputable student newspaper The Harvard Crimson were presumably well-placed to deliver very politically correct coverage.
But they forgot that there are still people with mad senses of humour in the world, and they copped it in style.
Their website was hacked on the eve of Zuck's arrival at Harvard and, my God, you have never seen anything like it.
Let me be clear, whatever geniuses came up with this deserve knighthoods. No, forget that, they deserve to immortalised in statues in Hollywood where aspiring comedy figures can go to pay tribute in hopes of enlightenment.
My personal favourites:
"How Come Everyone Talks About How I Stole Facebook But Nobody Talks About How I Murdered Eduardo Saverin"
"I DID NOT STEAL FAKEBOOK F*** I MEAN FACEBOOK I INVENTED IT IN MY BRAIN" by Mick Zollywop
Referencing the Winklevoss twins as "The Water Sports Boys" and "Fast Kayaking Winklekrux Twins"
This replacement headline for a regular ol' article about town planning:


The Harvard Crimson has been hacked (or this is a big joke. not sure) pic.twitter.com/jku2Vt2sV5

— Steve Kovach (@stevekovach) May 25, 2017
Are you done laughing yet? I don't think I ever will be.
I am just imagining Mark Zuckerberg himself (or as he must now be known, Mruff Zunderbrall) shaking his little fists in impotent fury at this. Or maybe he's just loving it, I don't know.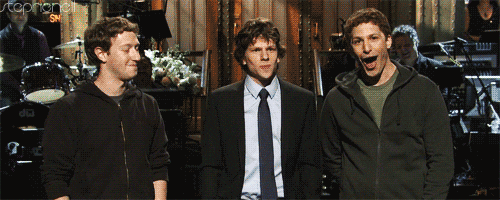 All we can say with some certainty is that there is no way that commencement speech is going to live up the build-up, unless he enters the auditorium through the ceiling on a cloud and then plays a rock guitar solo accompanied by God himself.