Six years ago today, the final episode of The Oprah Winfrey Show was aired. The daytime television program gave us a chance to laugh, learn, cry, and marvel at the wonderful world in which we live. Oprah played a large role in our generation's formative years and, as a small token of our appreciation, here are ten reasons why she is our hero.
1. Audience giveaways
Oprah gave away an absurd amount of cars during her reign on air. But the time she gave a Pontiac G6 to everyone in the audience was particularly memorable. She even flew her entire studio audience with her on a trip from Chicago to Sydney! Don't you wish there was an extravagant gift waiting for you every time you heard "Check under your seat"?!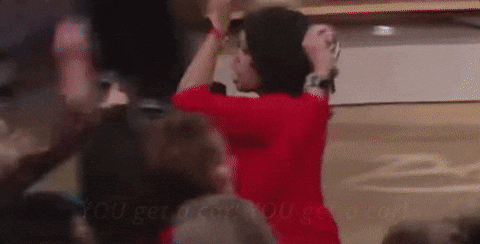 2. The exact moment Tom Cruise lost it
What about the time Oprah unleashed a love-crazed Tom Cruise onto us? He had just started dating Katie Holmes and could not contain his excitement. Surely you remember THAT couch jump.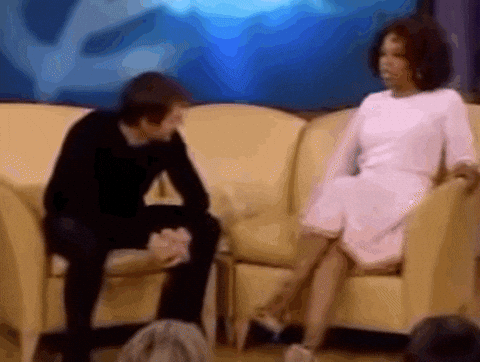 It was an unforgettable television moment and made for a very awkward interview. God bless you Oprah for enduring Tom Cruise's Sith Force so we didn't have to.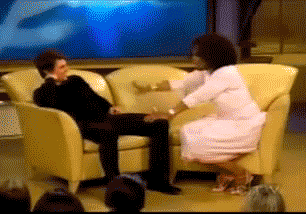 3. Endless motivation
Oprah has a way of making us feel like we could do anything. Whether you watched her show in the morning or the early afternoon, you could go forth into your errands and accomplish your dreams under the guidance of her inspirational stories, sage wisdom, and zany ways.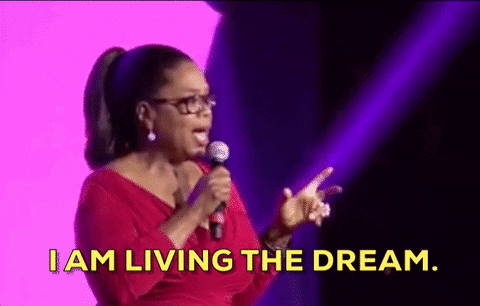 4. She loves her BFF
Celine Dion appeared on her show a record 28 times, proving again and again that her heart does indeed, go on. But the landslide winner for most appearances at 141 is Gayle King, aka Oprah's best friend. Their friendship has lasted over four decades. Could you ask for a cooler BFF?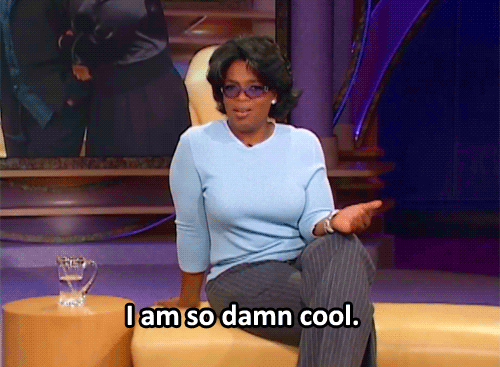 5. Realistic health goals
Health segments highlighting beneficial food and exercise regimes were an important part of the show. But Oprah kept it real when it came to the food items she simply could not give up. She always reminded us that moderation and balance were key!
6. She gives no time to the haters
As the queen of daytime television, Oprah got her fair share of criticism. But she never let that get her down and taught us to channel negative energy into productivity.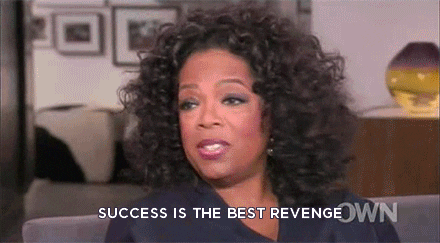 7. Humility
Despite the insanely huge fame and fortune she's amassed, she still knows how to make fun of herself.
8. Emotional rollercoasters
There were extremely high high's on The Oprah Winfrey Show (see #1). But every time Oprah cried on air, we were right there with her, getting one step closer to achieving enlightenment.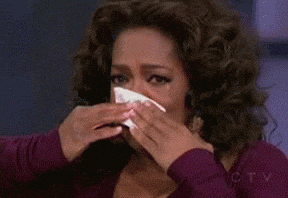 9. In-depth interviews
Oprah can plainly ask what others would never even consider uttering and because of her wholesome personality and powerful status, no one can dare get upset.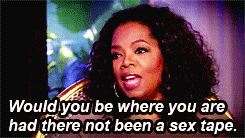 10. Bees!!!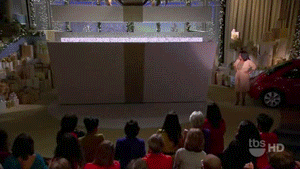 If Oprah isn't already one of your spirit animals, please make that happen. Now.