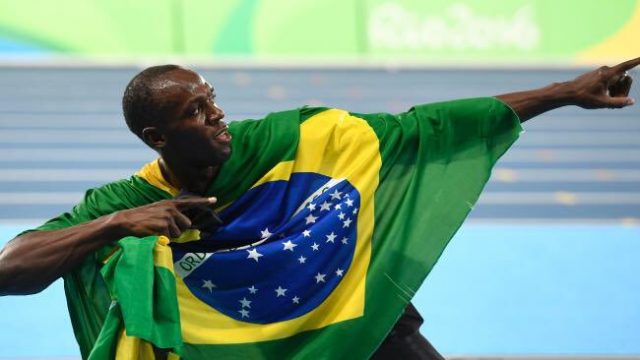 One of our favourite athletes and undoubtedly the fastest man in the world atm is releasing a doco on his life, the Jamaican pocket rocket Usain Bolt. From yachts, mates, girls, full-moon-looking parties, dirt bike riding and intense training – 'I Am Bolt' appears to hit all the things we wanna know about him.
The 30-year-old currently holds the World Records for the 100m + 200m and I for one want to see how he does it and what perks come with the job! With the doco even following him to Rio in the 18-month filming process, exciting!!!
The 9-time Gold Medalist last month explained on the Late Late Night Show with James Corden why he wanted to film the documentary,
"I'm trying to show people my life, because most people say 'aw you make it look so easy', i'm like it's not easy – so for me to show them the background and show them what I've been through and what i'm thinking through everything that's going on that's why I did it."
The film will be released on November 28th and with the catchphrase 'The Legend. The Icon. The Film.' who wouldn't wanna see it?!