The 2016 Victoria's Secret Fashion Show happened while we slept last night and it was a stunner. Besides the gorgeously vibrant outfits, elaborate lingerie, and breathtaking models, there was also a lot of gossip happening on the runway. We've collected the best four tidbits (complete with many fun photos) to satisfy your Victoria's Secret show cravings.
Bella Hadid and ex, The Weeknd, stare each other down on the runway
Our hearts were broken when we found out that gorgeous Bella, 20, and The Weeknd (AKA Abel Tesfaye) had broken up. Although from the looks exchanged on the Victoria's Secret runway, things are far from over. Bella was strutting her stuff while The Weeknd was performing and the two exchanged some longing looks and smiles as she passed him. He looked like he was serenading her, rather than publicly performing. En route to Paris, Bella was caught Insta-stalking her ex, so we wouldn't be surprised if she was keen to kiss and make up.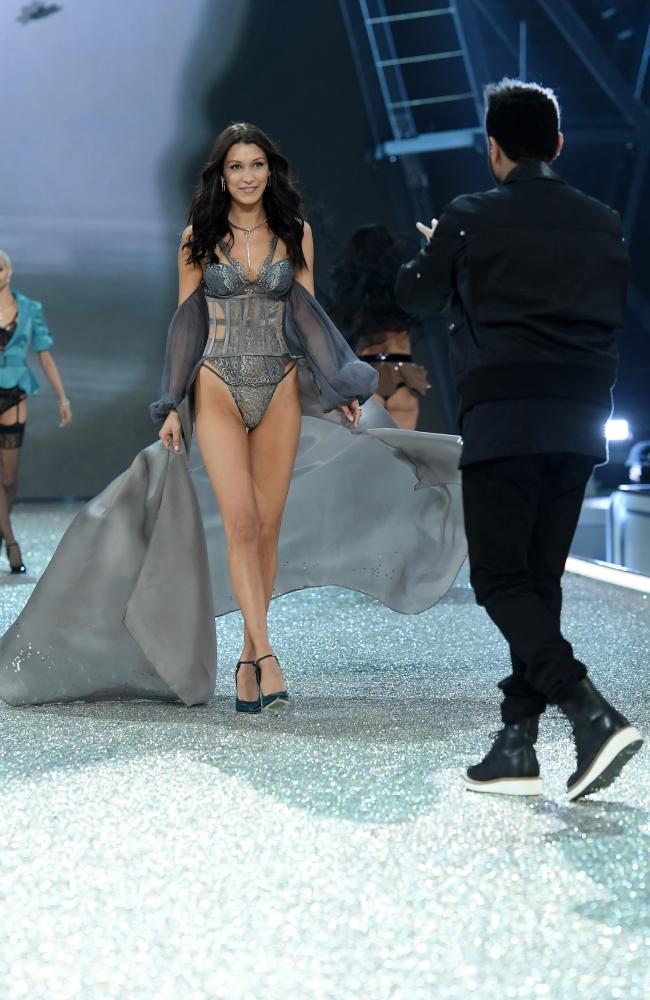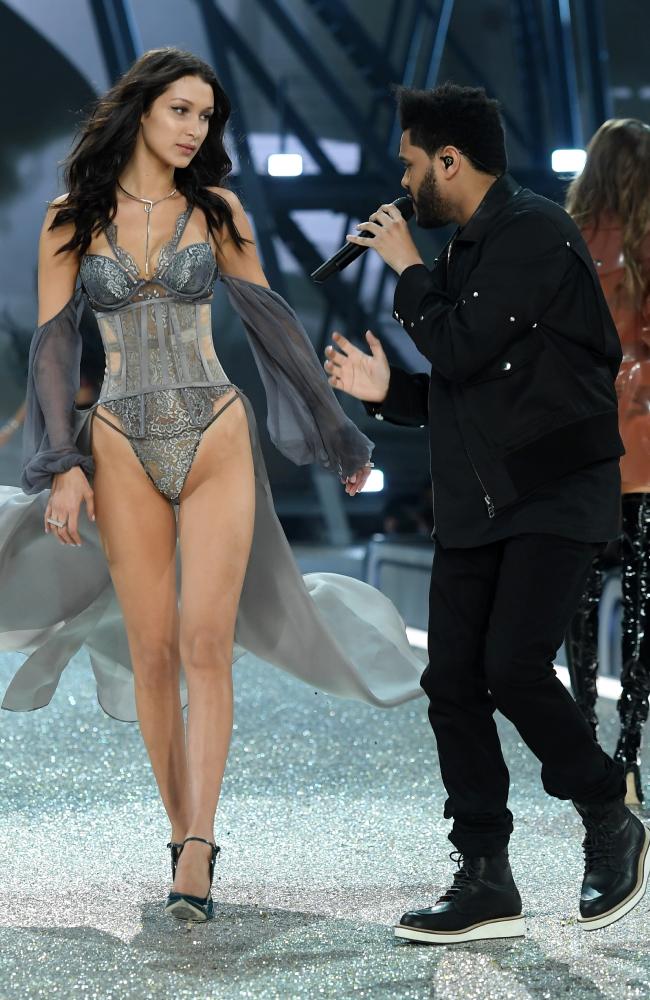 Pregnant Angel
Professional beautiful person Irina Shayk stunned the crowd as she walked the runway for the Victoria's Secret show last night. Mostly because of her beauty, but partly because she was one of the most covered up people on the runway, in a trench coat and red fringe robe. Her outfits did nothing to quieten the rumours that she's pregnant with Bradley Cooper's child. The size of her boobs makes us think the rumours are true, as Irina is reportedly in her second trimester. We hope we look like that when we're pregnant!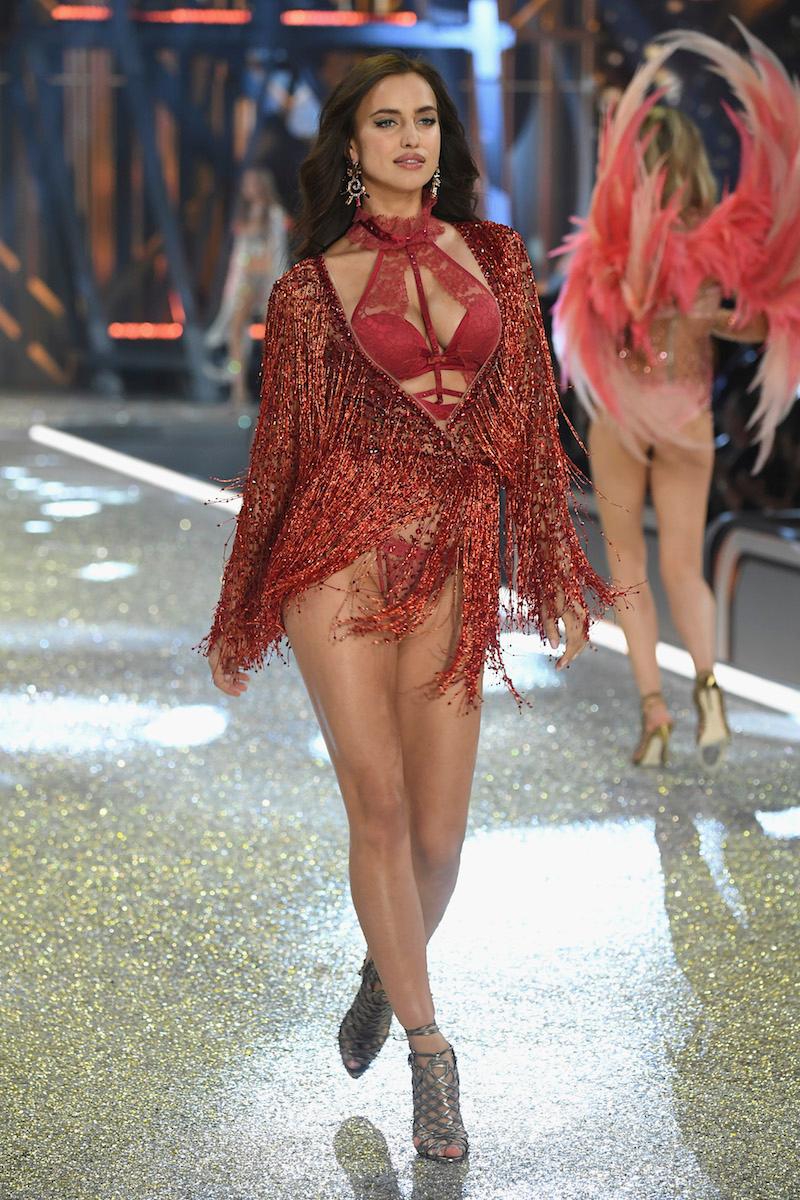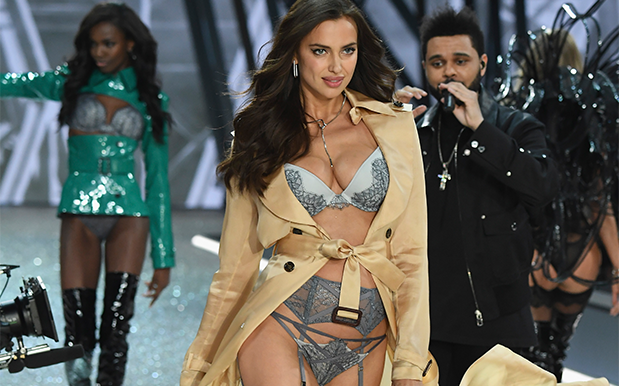 Wardrobe Malfunctions
Although it was immediately obvious thanks to the elaborate costume, Gigi Hadid had a wardrobe malfunction while strutting her stuff down the catwalk. She handled it like a pro and didn't even blink, but a strap on her black bodysuit snapped and hung loose for the rest of her walk.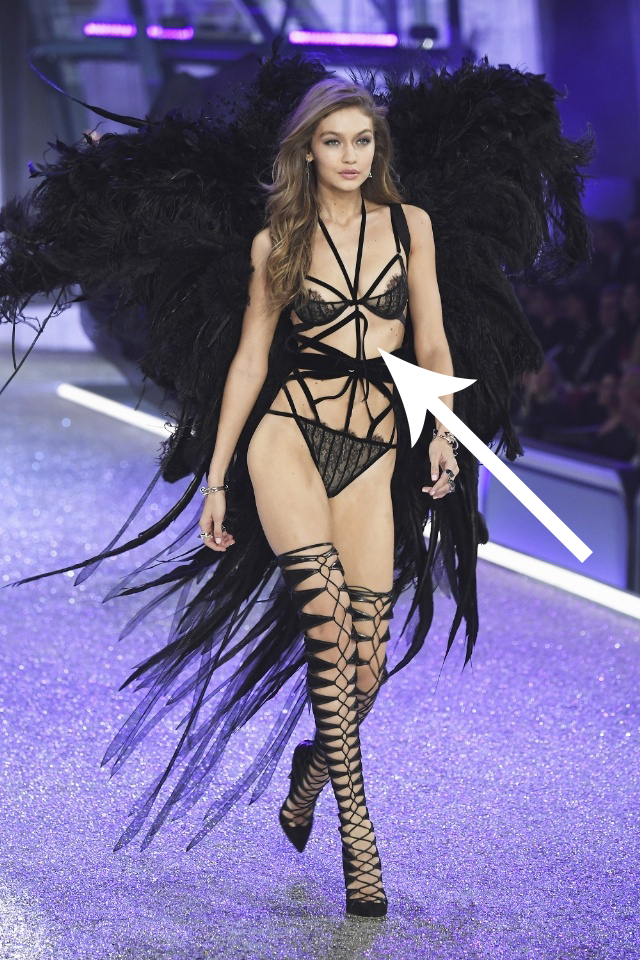 Bella and Gigi are the first sisters to walk the show together
Bella, 20, and Gigi, 21, made history as the first sisters ever to walk the Victoria's Secret Fashion Show catwalk in the same show. The girls absolutely nailed their parts in the show, and both gained their wings, which is the model equivalent of an Oscar (for those of you not in the loop). Their mother shared an adorable flashback of the girls dressing as angels when they were toddlers, which made their achievement even sweeter. Meanwhile, my sister and I struggle to walk to the fridge together.
Well done to all the models and Angels who made the 2016 Victoria's Secret Fashion Show a resounding success! #squadgoals