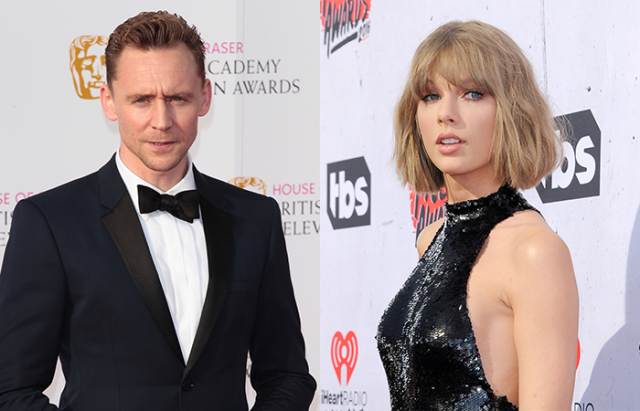 We thought T-Swift was the one who told Tom 'You don't belong with me,' but according to Tom Hiddleston's friend, it was the other way around.
Their split was revealed earlier this week, with a source claiming "it was fun while it lasted, but Taylor has now had enough" and that "Tom's a great guy, but there's no room for him in her life." According to the source, the former couple were also at odds over how public their relationship should be. The Thor actor wanted to make it more public than it already was, but the blonde bombshell wasn't having any of it.
We accepted this news with heavy hearts and slowly moved on with our lives, but now it seems things played out a little differently than we originally thought. A theatre producer who worked with the 35-year-old actor on Coriolanus revealed to Heat Street that the reports were "wide off the mark and come as news to all Tom's friends."
"He grew tired of Taylor, it wasn't the other way around," he said. "Tom drifted from her and it had nothing to do with her being put off by the publicity. It's more to do with the fact he's a commitment-phobe who gets bored very easily."
Apparently, the actor's friend also joked about the "three month rule" and how Tom doesn't usually progress past this point when it comes to girlfriends. "Even his sisters affectionately chide him on his lack of relationship staying power," he said.
Yikes! Poor Taylor!
We thought things were all sunshine and roses between the two, but apparently there were warning signs of their impending doom. According to Tom's friend, the two had a break together in Rhode Island last month, but it didn't go well because "Tom was fixated with his fitness regime for Thor: Ragnorak." Tay-Tay obviously wasn't pleased, which is when things started to go down hill.
Regardless, she has been spotted looking 'smiling and happy' while Tom's been labelled as 'glum' on our very own Aussie shores. So, who knows what actually happened between the pair.
On the bright side, we'll probably get a new song from our fave singer soon!