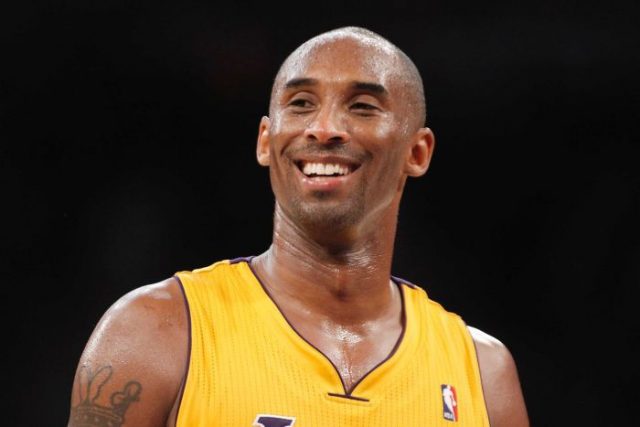 Today, thousands of mourners gathered at the Staples Centre in Los Angeles, home of the LA Lakers, to honour the life and legacy of former NBA superstar Kobe Bryant, who tragically passed away in January along with his daughter Gianna and seven other people in a horrific helicopter accident in Calabasas.
Mourners from around the globe watched on as many close friends and family members of the former Lakers star paid their tributes at the packed out stadium during the event, which was televised around the world.
The service began with a touching musical tribute from Beyonce, who is said to be a close friend of the Bryant family. Addressing the filled stadium, the singer announced during her song XO, "I'm here because I love Kobe and this was one of his favourite songs."
Another close family friend, late night host Jimmy Kimmel served as Master of Ceremonies, and was visibly choked up as he spoke of Kobe and his everlasting legacy, not only in Los Angeles, but around America and the world.
"I don't think any of us could have imagined this. Everywhere you go, you see his face. His number, Gigi's face, Gigi's number—everywhere, at every intersection. There are hundreds of murals painted by artists who are inspired…because Kobe was an artist too. Not just in L.A…. in places where he'd be booed on the court, Kobe is missed."
Of all the heartfelt tributes paid to the late star throughout the proceedings however, none were as heartbreaking as the speeches made by Kobe's wife and Gianna's mother, Vanessa Bryant, and Kobe's longtime best friend and former rival player, Michael Jordan.
Tearfully addressing the crowd, Jordan took to the stage first, lamenting that when Kobe died, a piece of him died too.
"I will live with the memories of knowing that I had a little brother that I tried to help in every way I could."
In tribute to his late friend, Jordan also joked that he was now responsible for another 'crying Michael Jordan' meme,
"That is what Kobe Bryant does to me. He knows how to get to you in a way that affects you personally…even if he's being a pain in the ass."
In a graceful and stunning display of strength and fortitude, Vanessa Bryant then stepped up to pay tribute to her late husband and daughter. The mother of four bravely spoke individually about her beautiful daughter, who she stated was her best friend, and an intelligent and and confident young woman, as well as her husband and soul mate, who would do anything for her and had the most amazing relationship with Gianna and their three other daughters.
Vanessa concluded her moving eulogy by stating,
""God knew they couldn't be on this earth without each other. He had to bring them home to have them together. Babe, you take care of our Gigi. … We love you."
Featured Image Source: Danny Moloshok