She's usually the mysterious songstress who covers her face and shies away from the spotlight. But popstar Sia Furler, of the hit song Elastic Heart's wig was blown off at an outdoor gig last Wednesday. Sia was in Colorado doing her thing with her face length black and blonde fringe when mother nature decided to fly her hair off her face.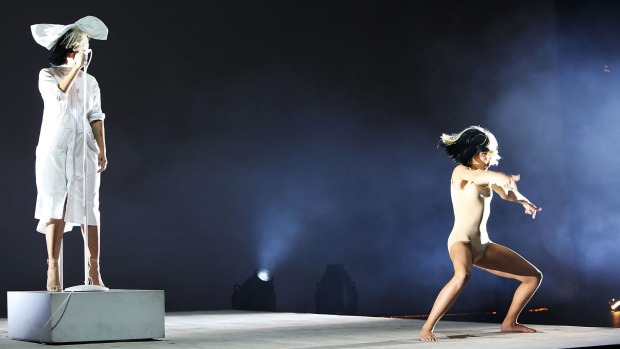 The Adelaidean has previously suffered drug and alcohol addiction and usually performs like this to conceal her identity. Her songs are incredibly personal and suit the struggles she herself has gone through. It stems from her social phobia and wigs are a way of her trying to sidestep fame. As someone who battled with prescription drug addiction, alcoholism, depression and bipolar disorder Sia said, ""All I really want to do is things I haven't done, I'm gonna put a paper bag on my head and be on the cover of Billboard, see what I can get away with – if they'll let me."
The popularity of Sia's songs in the last three years is extraordinary: Wild Ones (sung by Flo Rida, but with Sia's backing vocals anchoring the song), Titanium and She-Wolf (both sung for DJ David Guetta) all made the top 10 worldwide. Diamonds (sung by Rihanna) topped the charts everywhere. Chandelier, the emotive lead single from Sia's new album 1000 Forms of Fear has cracked the top 10 around the world, topped Australia's iTunes chart and is rising fast in the US.
She is receiving accolades of success but still holding back her personal life.
It therefore makes perfect sense that her latest album is called "1000 Forms of Fear."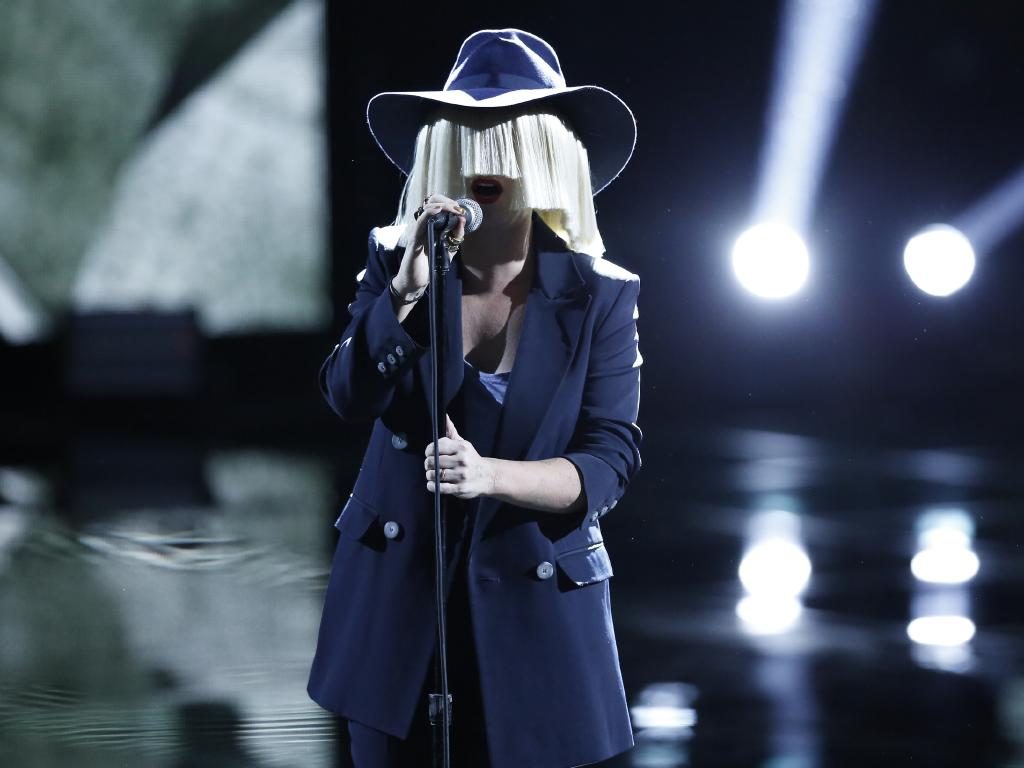 Image Credit News.com
We definitely admire Sia's own identity and wanting to be recognised for her contribution to the arts and music scene and not for seeking fame. She is not only talented but we also got a glimpse of just how down to earth she when she joined James Corden for some Carpool Karaoke.