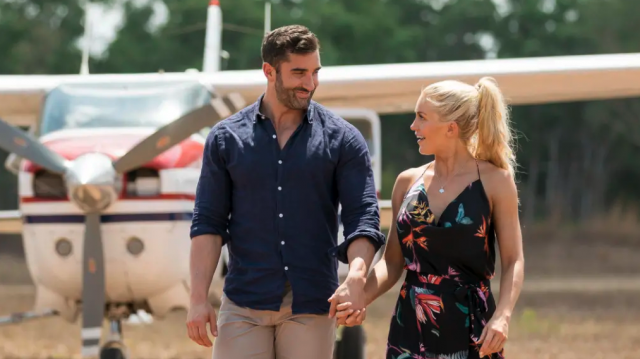 Please do not let this be another Honey Badger ending. Osher cannot handle that. Channel Ten's ratings cannot handle that. Australia's fragile hearts cannot handle that.
The finale, while usually spent overseas on a fancy, tropical island, is spent in the Northern Territory. A shameless plug for Jetstar gets Ali and her two remaining men over to the NT to meet up with her family.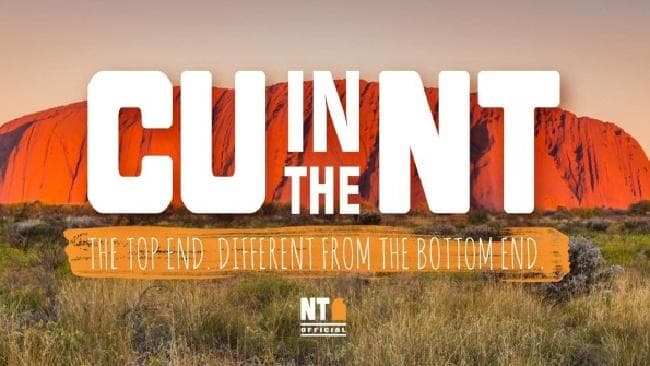 Taite meets Ali's family first and, because Ali's father is a good father, he doesn't like Taite at all. Taite drops red flags like his job and while Ali's father manages to pick up on them, Ali still does not.
Todd tells Ali's father he is "happy she is going to get out of this what she's always deserved" and can we just clone 12 million Todd's so every girl in Australia can have one?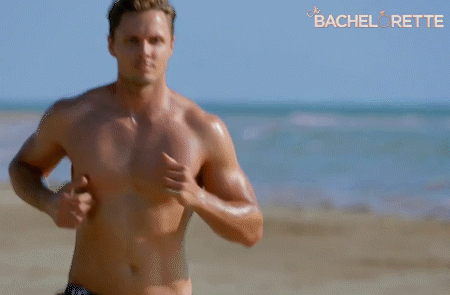 At their final one-on-one dates, there is too much kissing to handle. Ali asks Taite one more time to open up, to which he does not, leaving Ali in tears. Surely, this has to be the end for Taite.
The final moments are approaching, and we wait to see who the doomed first man to step out of the limo will be. I do not ask for much in this world, but I am asking now, please do not let it be Todd. I am on the lookout for Taite's baby blue suit to peek out as the door opens. However, when the door finally opens, and the camera slowly pans up, I see no baby blue suit. I see Todd. Absolutely shattered.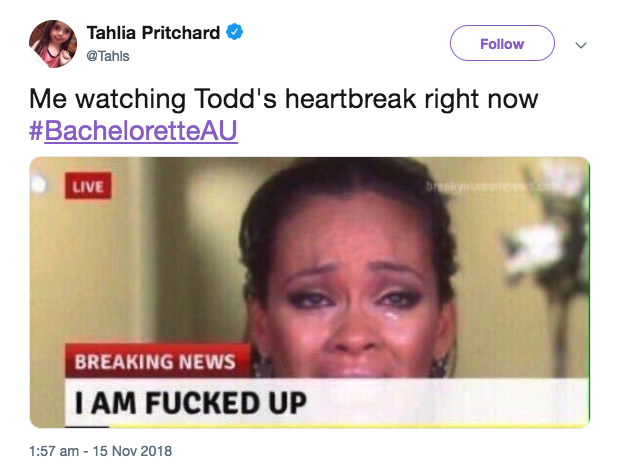 Ali has been very open about her plans to get engaged like, right this second, and Todd is waiting and willing to propose in the finale. He even bought (and by bought I mean rented from Channel Ten) an engagement ring to give to her, but no. She decides Taite is the one who will give her what she wants. Yes, the same Taite who apparently loses the ability to speak every time she tries to talk feelings with him.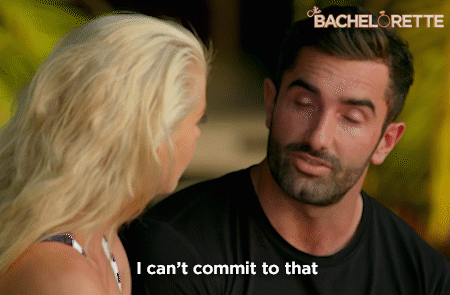 Because of this, I present to you my open letter to Ali Oetjen:
"Well, Ali, you've done it. And by done it, I mean you have done everything you said you were not going to do- fall for an emotionally unavailable, scared to commit, can't say "I'm in love with you" Taite.
Sorry, this is going to be the shortest open letter of all time, but that is really all we had to say.
Sincerely,
All disappointed Australians who committed two months of their life to Honey Badger only for you to disappoint us again by choosing Taite.
P.S. We wish you all the happiness in your new relationship, for real."
I shed a tear for Todd, as he shed a tear on the Northern Territory. No need to be sad for too long, Todd. News came this morning that he will be Australia's next Bachelor and don't worry, I have subscribed to their email list so I can apply the second applications are open.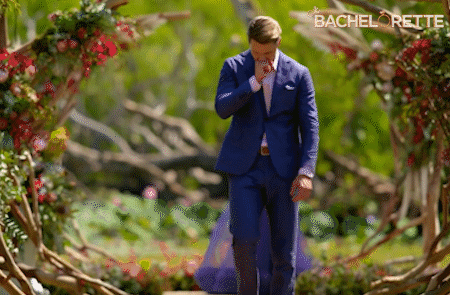 All that is left to say is, when does Bachelor in Paradise start?