The always controversial band, Sticky Fingers, have recently made headlines again after frontman, Dylan Frost, was asked to leave a Sydney pub following a dispute with transgender model and writer Alexandra V. Tanygina.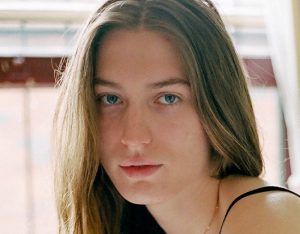 Tanygina opened up to Junkee, alleging that after she entered the pokies room of a Newtown pub on the 17th May, Frost was highly intoxicated and became hostile towards her and her two friends shortly after arriving.
"I didn't actually recognise him as Dylan Frost at first," Tanygina told Junkee, "until someone pointed him out and I Googled him."
Tanygina alleges Frost was "snarky" and continued to make "unnecessary comments" directed at her before calling her "crazy."
"He started going on this rant about how he hates transgender feminists," Tanygina claimed. "[Then] he starting saying he couldn't be a racist because he's of Maori descent and he couldn't be a sexist or homophobe because his mum's a lesbian feminist."

"He starting coming for me and trying to fight, saying 'I'll fight you!' — and one of my friends got up to kind of block him from me," she says.
Soon after, a bartender entered the pokies room asking Frost to leave, which fuelled his aggression further. "The bartender was holding him back — he wasn't complying, so the security guard had to escort him out."
This incident is just one of several allegations of sexual and racist abuse against Frost, which resulted in the band's abrupt hiatus in December 2016, as Frost entered rehab for drug and alcohol addiction.
In a recent statement, Frost acknowledged that his past behaviour had made people feel unsafe. However, in a recent interview with Triple J's Hack, Frost defended his violent behaviour stating that 'boys will be boys'.
Frost's erratic tendencies have left  us wondering if this altercation was provoked, or if it was just another derogatory outburst.
For more Aussie Gossip, stay tuned!