Dust off your Blues jersey and get your voice box ready for some rough shouting – it's State of Origin time. It's the time of year that separates the east coast and reignites ancient feuds.
There has been a lot of controversy in the lead up to tonight's game, particularly about Cooper Cronk's injury and if it was a clever ruse designed to throw NSW off. Ruse or not, it appears that Cronk has made a speedy recovery and will be playing in tonight's game.
It might not only be Cronk's recovery that threatens Blues' chances of success, as the team has allegedly left their game plan details scattered around for the Maroons to find. Of course, this could be a setup but if not, then QLD is in possession of the Blues' game plan which isn't reassuring. Hopefully the Blues pull out their best game to take advantage of their home ground game.
Both teams are looking strong. Here's the full line up of each team: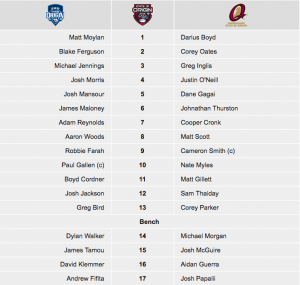 While Blues have the homeground advantage, the Maroons have dominated the past few years, so the bets are pretty even. C'mon the Blues!