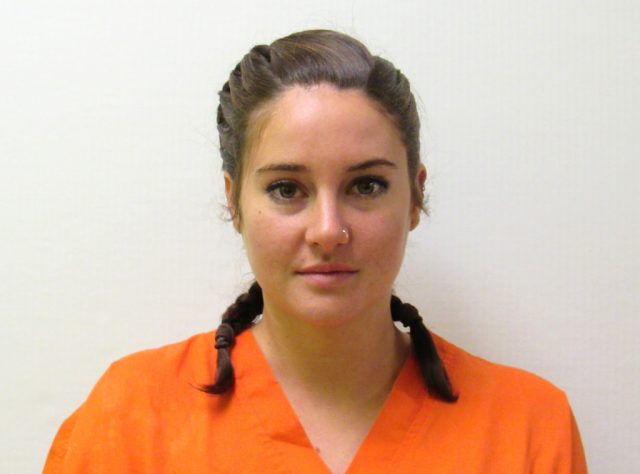 Star of Divergent and the new film Snowden, Shailene Woodley was arrested earlier this week for protesting the Dakota Access Pipeline in the US.
Awkwardly enough for the police – she (and her mom) streamed the entire peaceful protest and OTT handling of her arrest live on Facebook. The footage showed armed guards with large guns, helicopters, armoured vehicles and police officers who yelled "this one" before conducting the arrest on Woodley.

The actor predicted it and told viewers, "Guys, not to make a bad cinema joke, but there's some Divergent shit about to happen!"
Woodley questioned the arrest and asked, "Why am I being arrested and no one else is being arrested right now?"
"You trespassed on the property, so you're being placed under arrest right now" a cop added. Woodley added, "Yeah, but so were hundreds of other people, when you asked us to leave, we did."
With an officer explaining, "You were identified." Before Woodley ended her 2-hour long live-steam with: "All right, I'm being arrested, because I was trespassing like everyone… it's because I'm well known. It's because I have 40,000 people watching."
Shortly afterwards her mugshot was released by Morton County Jail and her video has racked up a whopping 3.9 million views in under 48 hours.
The 28 arrested protesters were rallying due to a failed appeal in a US District-Court to halt construction on the pipeline, alleging it would contaminate water supplies and cause environmental destruction.