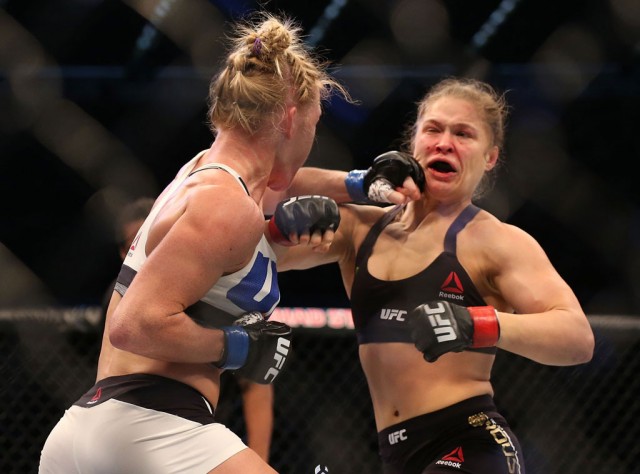 Ronda Rousey was dethroned by Holly Holm  at UFC 193 on Sunday at Melbourne's Docklands Stadium.
UFC President Dana White has said that Ronda is "obviously depressed and bummed out" about the fight result and that she was transported to hospital after the fight as a precautionary measure and to receive stitches to her bottom lip.
Dana White went on to say that a rematch between the two is likely as it is what the fans want to see.