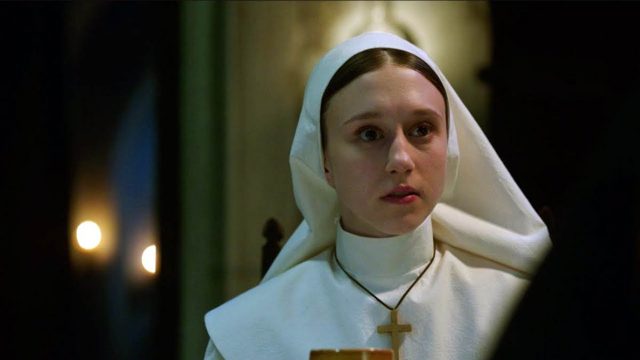 Yesterday Warner Bros. dropped the first trailer for The Nun. The story revolves around the malevolent supernatural Nun, Valek, who first made its appearance in The Conjuring 2.
In our return to this harrowing universe we watch as the Nun torments the inhabitants of an abbey in Romania.
The trailer goads us to "watch to the end."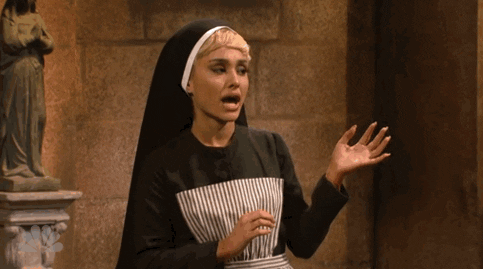 Sister Irene (Taissa Farmiga), recounts that she has experienced a series of troubling visions each ending with the image of a nun.
This latent psychic ability is also possessed by paranormal investigator Lorraine Warren (Vera Farmiga), a central character in The Conjuring and The Conjuring 2. The actresses of these characters are sisters in real life, the casting and similar abilities of the two may suggest that they are also on-screen relations. Lorraine is potentially a relative of Sister Irene from whom she inherited her abilities.
We observe the grim interior of the grandiose abbey as a voiceover hints at the abbey's hidden secrets and dark past, "The abbey has a long history — not all good."
Carved into a wooden door are the several strange words in a foreign language — most likely Latin if the history of the horror genre is any indication. We are then treated to our first jump scare as a nun attacks Sister Irene when she turns to look behind her — a rookie error.
The trailer ends with the message "Pray for forgiveness."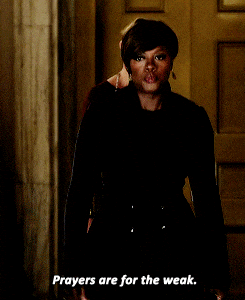 The Nun is directed by Corin Hardy, and is produced by James Wan and Peter Safran, who respectively directed and produced The Conjuring films.
The movie is set to drop on September 7th.
Check out this elaborate prank performed on viewers after they watched The Conjuring 2.
Stay tuned for more trailer talk at Aussie Gossip!