Snapchat creator Evan Spiegel wanted to make sure no other man would stand alongside Miranda and proposed to his girlfriend on wednesday!
The happy couple have been dating since 2015, after Kerr split with husband Orlando Bloom, after three years of marriage.
Kerr announced the news with one of Snapchat's specialty filters, a Bitmoji cartoon. It adorably depicts Evan down on one knee proposing to a surprised cartoon Kerr. Miranda shared it to her Instagram account where it won't disappear like a Snap would.
Miranda couldn't contain her excitement and posted a cute message to Twitter.

The genetically blessed couple were pictured earlier this year at the White House for a dinner with Barack and Michelle Obama. Despite Spiegel being 26 and Kerr being 35, they look very much in love and make a gorgeous pair.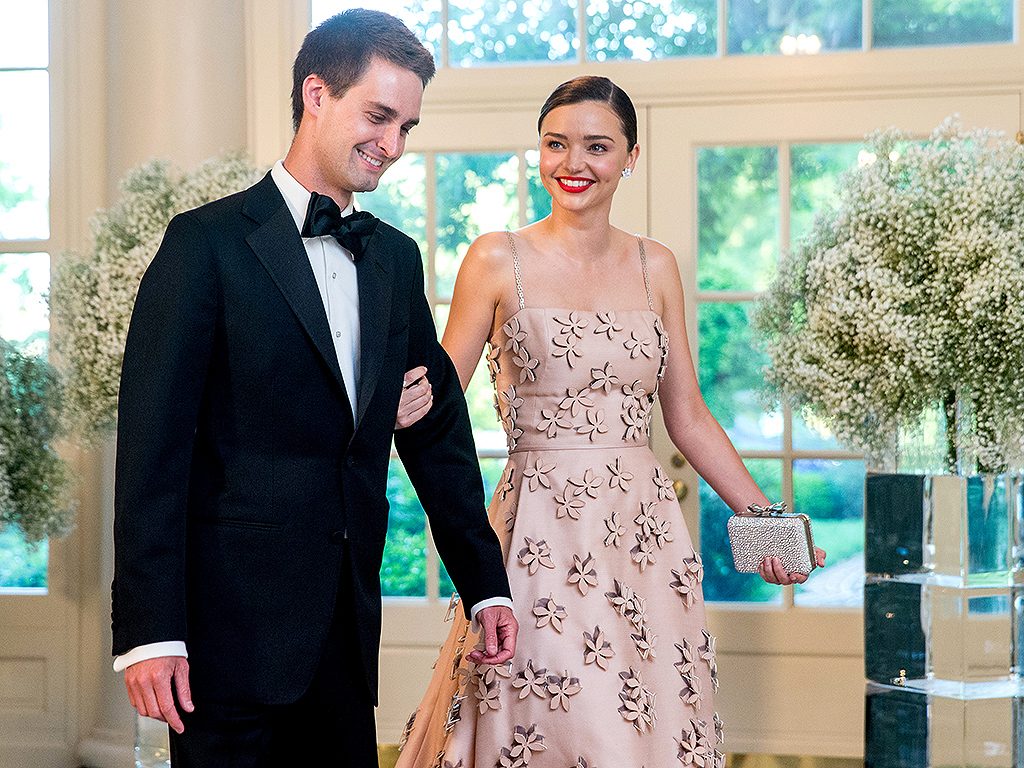 Spiegel and Kerr already made a big investment to their relationship, when they bought a $12 million dollar house, earlier this year in May.
Hopefully they'll pop out a few beautiful babies so that Flynn has a brother or sister to play around with!