How could anyone possibly throw shade at America's pop princess of the era, Ariana Grande? Well, the one person who has the balls to do so (for reasons unknown) is 'has-been' Lindsay Lohan.
Ariana uploaded this photo of her signature winged-liner, some matching pink eyeshadow, and lipstick, while with Dove Cameron on the set of Hairspray Live!
LiLo took it upon herself to inform Ariana that she was wearing too much makeup. WTF.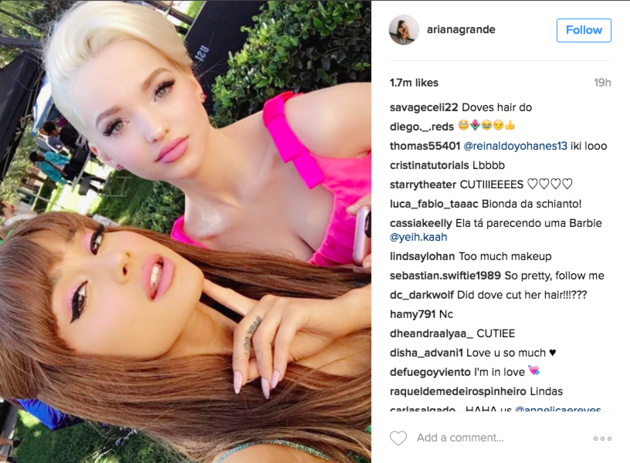 First of all, we'd be the first to admit if Ariana's glam was over the top, but it really isn't. Secondly, she's on the set of Hairspray for goodness sake! What do you expect?
It's a shame that Lindsay, who threw her career down the drain, spends her time hating on today's successful artists.
Lindsay, you defs can't sit with us.