In case you've been living under a rock, 17-year-old Lily-Rose Depp is the daughter of Johnny Depp and his ex-partner Vanessa Paradis. She's been largely kept out of the spotlight for her young life, but she's back in the public eye in a big way.
She's grown up into a beautiful and talented young woman who is already following into her famous' parents footsteps by modelling and acting.
We're certainly not surprised that she's becoming so famous when she is the doppelgänger of her beautiful French mother.
The teenager showcased her likeness to a young Vanessa, who is now 44, in a Snapchat which shows a picture of her next to one of her mother when she was about the same age. You can barely tell them apart!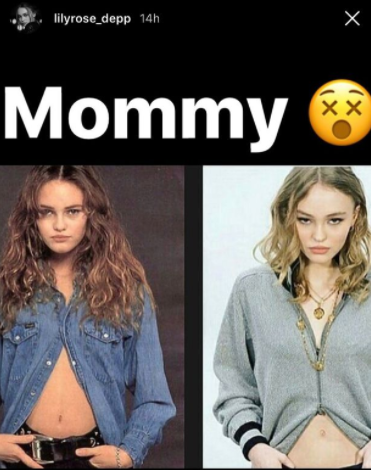 The duo of Chanel It girls also stood in front of the camera together for the magazine Our City of Angels, for a photoshoot with David Mushegain.
It's touching to see how close Lily-Rose and her mother are, as she shared a picture of "her favourite person in the world".
Lily-Rose is following her mother into high-fashion, and her modelling career is skyrocketing. She has already been on the catwalk for Chanel at Paris Fashion Week, where she turned heads in the highly coveted grand finale dress of Karl Lagerfeld's creation. Lagerfeld himself selected the young model to present this special dress, which is an incredible honour.
Lily-Rose has also followed her father's footsteps and worked on her acting career. In 2014 she started with a cameo role in the movie "Tusk", which was written specifically for her by American filmmaker Kevin Smith. Smith is the father of Lily-Rose's good friend Harley Quinn Smith, who she met in kindergarten. In 2016 the two girls co-stared in together in a spin-off version of Tusk, called "Yoga Hosers".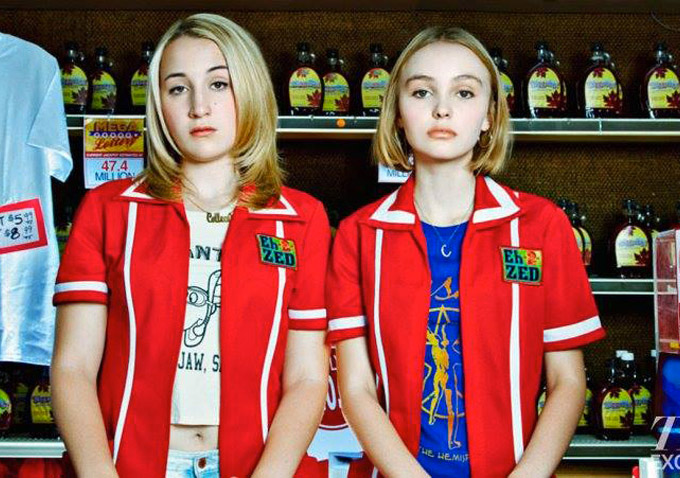 We're expecting big things from this stunning starlet in the future. Her parents can be very proud of their already very successful daughter!