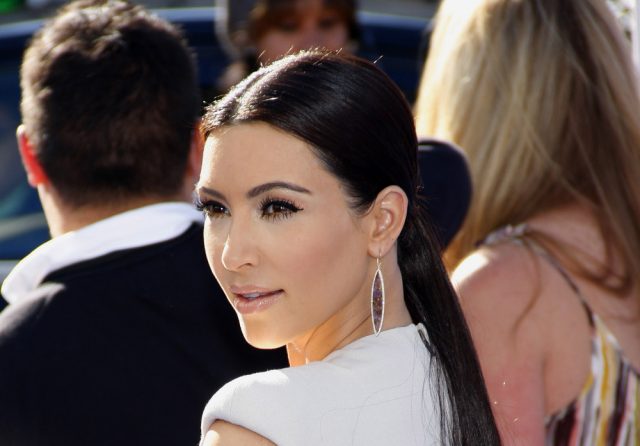 Just days after grabbing supermodel Gigi Hadid (and receiving a clobbering back in return), prankster Vitalii Sediuk has targeted Kim Kardashian West by (literally) kissing her butt in Paris. Take a look for yourself:
A source told The US that Kim was initially unaware what happened on Wednesday morning because she assumed Sediuk was just another photographer getting too close. By the time she realised what was going on, her bodyguard had already thrown the prankster to the ground.
Sediuk has previously invaded the personal spaces of other celebs like Miranda Kerr, Ciara, Brad Pitt, America Fererra, Bradley Cooper, Leonardo Dicaprio, Will Smith, Katy Perry and many more.
Plus, he nearly knocked Kim over in 2014 when she arrived at Paris Fashion Week with mumager, Kris Jenner and hubby, Kanye West. He's a well-known nuisance in the celebrity world, but so far nobody's been able to prosecute him.
But now we're cheering because Kimmy K might just have a shot at it. Understandably, she wants Sediuk to pay before he seriously hurts somebody.
"She plans on pressing charges and has reached out to French authorities to file a complaint," a source told The US. "This is the second time he has done this and expect he'll try again on her or someone else. She has no idea what his motivation is."
Personally, we think he needs to back off and give everyone a little space. Nobody should be treated so poorly (no matter how famous they are).
Good luck with your police report, Kim!