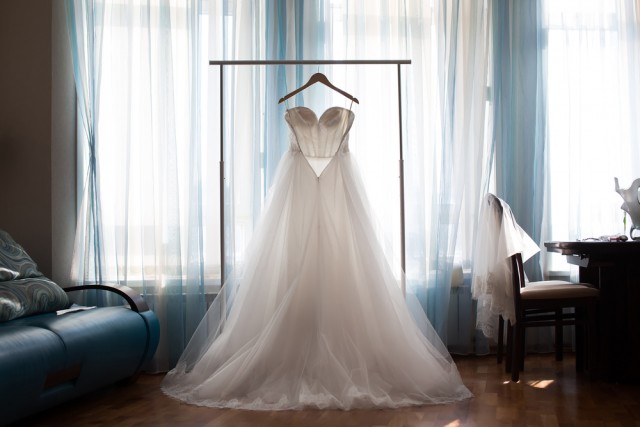 So wedding dress shopping has now reached peak commercialisation, fast fashion giants H&M and ASOS have just dropped their debut wedding collections. We don't really know how to feel, I mean on the one hand who doesn't love a good ol internet shop but on the other, doesn't this kind of undermine the process of shopping for a dress?
H&M have released wedding gowns as part of their conscious exclusive collection. Ironically this collection is an effort by the company to remove themselves from their fast fashion image, and step into classical and quality, long lasting fashion. The collection seeks inspiration from the "Three centuries of fashion" exhibit at the Musee Des Arts Decoratifs in Paris. Think flowing designs, florals and creams with rich fabrics of lace and silk and you have summed up the looks. They look all ethereal and out of this world on the rake thin, great dane tall models who they adorn, but on anyone outside the 2% of women who look like that, they will be underwhelming at best.
Asos has stuck to its fast fashion roots and gone for the more mass produced stark white feel. Whilst some of the dresses in the ASOS WEDDING collection seem like they could be a go, majority feel like an eBay fail meme in the making.
We are still undecided as to wether or not this is the future of wedding dress shopping and as to whether or not that is scarier then having some rando sales lady force you into a princess dress when all you wanted was a mermaid.