The forecast is Stormi with a chance of lipstick!
Jenner revealed her new cosmetics collection via Instagram on Thursday, reportedly inspired by newborn, Stormi.
"I worked on this pretty much my entire pregnancy," Jenner said in her Instagram story. "Right after we chose Stormi's name, her name really inspired me. I spent a lot of time on this collection and put a lot of detail into it."
The new collection is expected to make waves with fans and fashionistas. Featuring a range of matte lipsticks, lip glosses, highlighters, glitter eyeshadows and eyeshadow palettes, the collection will be snatched up quickly.
The products feature cute lightning bolt and cloud markings in honour of Stormi, making the collection one of a kind.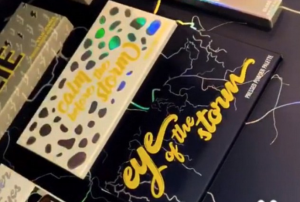 Kylie is reportedly doing well as a new mum balancing her empire.
Stay tuned for more Aussie Gossip.