There is a beautiful new eyeliner trend filling our social media feeds: floral eyeliner. This gorgeous trend brings back that fresh spring feeling that has been washed away by this mostly rainy autumn weather.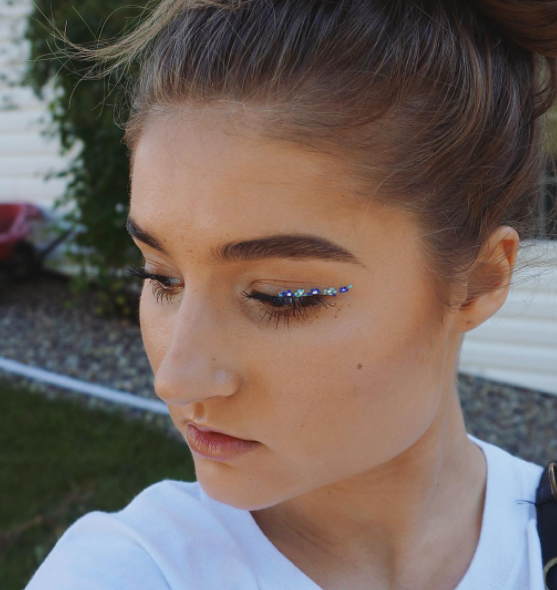 While it sounds like an easy trend of using floral colours for eyeliner, this Floral Eyeliner trend involves drawing many miniature flowers along the eye line. A lot of makeup artists have shared their own versions of Floral Eyeliner on Instagram and the blooming look turns out differently each time. Makeup artists and makeup lovers have used nearly everything from pastel colours to bright and flashy summer colours, to create looks that range from everyday to festival fancy.
As it takes quite a long time to paint the little flowers on your eyelid, this trend may not be convenient for a quick-out-of-the-door morning makeup routine. It's a good idea to experiment with different eyeliners and brands to find the right tool for your own Floral Eyeliner creations. We recommend bright coloured liquid eyeliner and glitter or yellow for the dots.
Have a look at this helpful makeup tutorial if you want to try Floral Eyeliner for the first time.
The trend is all about being free with colours and adding flowers around your eyes to what ever extent you wish. You can go large with the blossoms or choose smaller posies.
It will take a practiced hand, so don't worry if your first attempt ends up looking a little like this: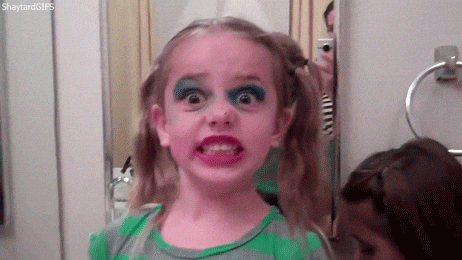 Get inspired by the following beautiful examples of Floral Eyeliner! A little research may help you to find the colours that suit you best when trying out your own Floral Eyeliner look at home.