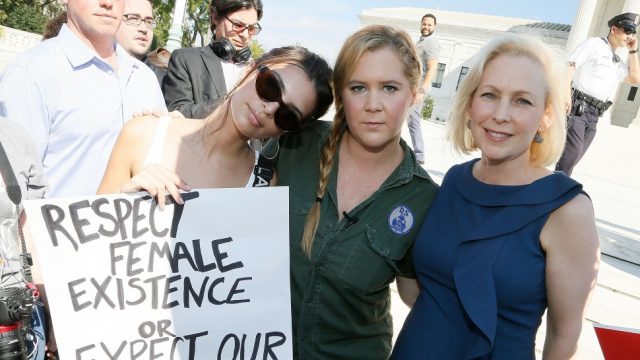 Actors Emily Ratajkowski and Amy Schumer were arrested yesterday for their involvement in the protests against Judge Brett Kavanaugh, who is running for Associate Justice in the US Supreme Court.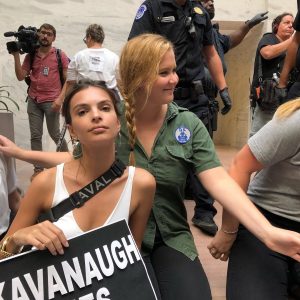 Cops approached the women in the midst of the protest, allegedly asking if they wanted to be arrested. After replying "yes", Schumer and Ratajkowski were escorted away from the protests.
The pair took to social media to share the details of their arrests and the protest.
"Today I was arrested protesting the Supreme Court nomination of Brett Kavanaugh, a man who has been accused by multiple women of sexual assault," Ratajkowski said in an emotional Instagram post.
"Kavanaugh's confirmation as a Justice of the Supreme Court of the United States is a message to women in this country that they do not matter."
Brett Kavanaugh has come under fire recently after accusations of sexual assault plagued his attempts at securing a position in the Supreme Court. Three women have stepped forward in the last few weeks, accusing Kavanaugh of sexually assaulting them during their time in college. Kavanaugh has denied these claims.
The stars were not held in custody, and are continuing to speak out against Kavanaugh.
Don't forget to follow us on Facebook and Instagram, and stay tuned for more Aussie Gossip.