Dump your coffee because this news will knock the yawn right out of your mouth! Brad Pitt has spoken out for the first time about his explosive divorce from fellow film star Angelina Jolie in an interview with GQ and it is compelling stuff.
The world was shook when the world's most famous couple Angelina Jolie and Brad Pitt announced their divorce in September of last year. It was even more shocking that the couple didn't split amicably – with allegations of child abuse, manipulation and selfishness flew through the tabloids. Everyone was mystified about the cause of the split, which was initiated by Angelina and rumoured to be due to Brad's drinking. Which it turns out is pretty spot on.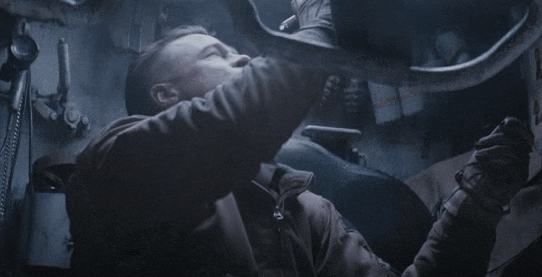 In the GQ interview, Pitt admitted that the divorce is "self-inflicted". The actor said that he had been turning to alcohol for most of his life and particularly in the last year of his marriage.
"I can't remember a day since I got out of college when I wasn't boozing or had a spliff, or something. Something. And you realize that a lot of it is, um—cigarettes, you know, pacifiers. And I'm running from feelings. I'm really, really happy to be done with all of that. I mean I stopped everything except boozing when I started my family. But even this last year, you know—things I wasn't dealing with. I was boozing too much. It's just become a problem," Pitt said.
The star said that he enjoys wine "very, very much" and reckons that he could out-drink a Russian man on vodka.
"I was a professional. I was good," he said, using the past tense. Pitt quit drinking cold turkey after the divorce, replacing alcohol with cranberry juice and mineral water because he didn't want to "live that way anymore."
Pitt said he's grateful for the catalyst for change in his life, even though he feels the divorce like the death of a loved one. He says that the divorce has made him realise that he needs to be a better father to his legion of kids.
"I grew up with a Father-knows-best/war mentality — the father is all-powerful, super strong — instead of really knowing the man and his own self-doubt and struggles. And it's hit me smack in the face with our divorce: I gotta be more. I gotta be more for [the kids]. I have to show them. And I haven't been great at it."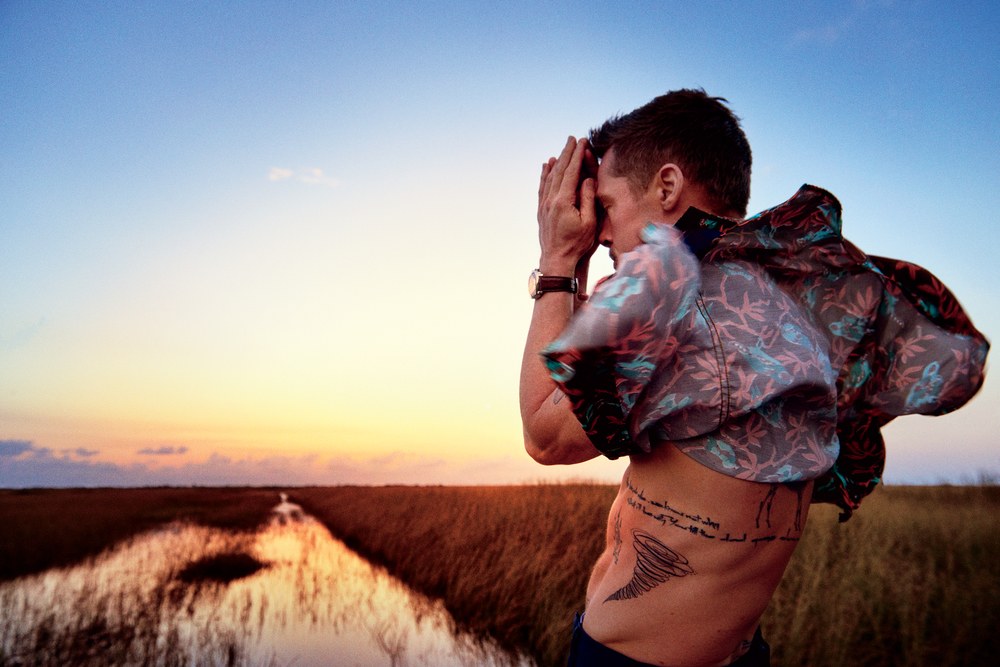 The Allied actor said that he and Angelina (whose name he only mentioned once in the interview) are focusing on their children and keeping the family as a (fractured) unit.
"We've been able to work together to sort this out. We're both doing our best. I heard one lawyer say, "No one wins in court—it's just a matter of who gets hurt worse." And it seems to be true, you spend a year just focused on building a case to prove your point and why you're right and why they're wrong, and it's just an investment in vitriolic hatred. I just refuse. And fortunately my partner in this agrees."
In his first chat about the divorce, Brad is eloquent and reflective; it's a side of Brad we rarely seem to see. I'd recommend reading the full interview with GQ.
Meanwhile, the Twittersphere is mercilessly mocking Brad for the beautifully strange photo shoot that accompanied the interview. After an introverted and fascinating interview like Brad's, you can always count on Twitter to lighten the mood!
Brad Pitt posing for GQ looks like an actual Saturday Night Live sketch about Brad Pitt posing for GQ. pic.twitter.com/VZijMX7chv

— Jamie Woodham (@jwoodham) May 3, 2017
Things have been tough for Brad Pitt since Angelina got gravity in the divorce. pic.twitter.com/pUz8XrioFf

— Matt Fernandez (@FattMernandez) May 3, 2017
Brad Pitt looks like he about to drop the biggest R&B banger. pic.twitter.com/rvkF9j6umm

— Random J (@_RandomJ_) May 3, 2017