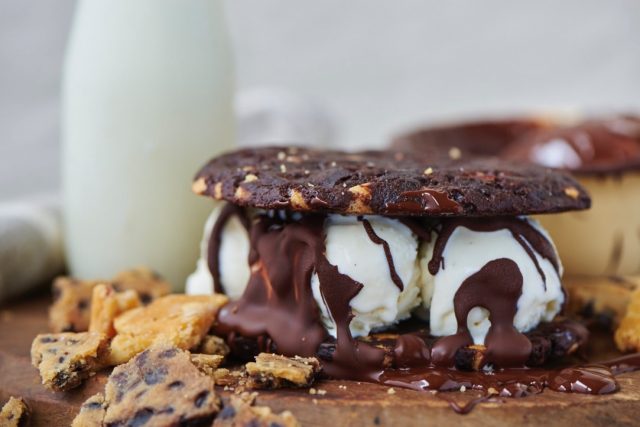 The end of summer and the chilly whisperings of winter don't have to end your love affair with gelato and chocolate, thanks to the dedicated dessert connoisseurs at C9 Chocolate & Gelato.
Yes, this is a reason to get excited! Introducing C9 Chocolate & Gelato to Bankstown, opening its doors in Bankstown's newest shopping and restaurant precinct, Little Saigon Village in May 2016!
Finally, a decent dine-in café offering the infamous Gelato Slider! For those of you who haven't yet experienced the wonder, imagine freshly churned, mouth-watering gelato, sandwiched between home baked cookies or French pastry and drizzled with pure Belgian chocolate or Nutella.
Leading the way is Anne McGlinchey, an original gangster of the chocolate industry who developed the concept of Lindt Chocolate Cafés. First opening in Martin Place Sydney in 2004, this was famously the first of its kind in the world!
McGlinchey has worked in collaboration with Italian gelato maker and connoisseur Sebastian Marano, to perfect her mouth-watering desserts. Together they create exceptional classic flavours and invent new flirtatious recipes that really excite your taste buds.
Experience the freshest Gelato, made in-store daily using only the best seasonal ingredients year round. With locally roasted, barista made coffee, Italian pastries and freshly baked waffles and cookies; this edgy, industrial-style café is an experience not to miss!
Satisfy your dessert fix all year round with C9 Chocolate & Gelato.
Commence Drooling!