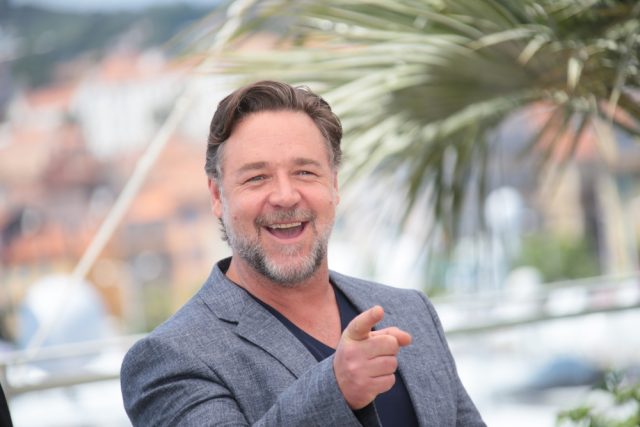 Reports are emerging of a heated altercation between American rapper, Azealia Banks and Aussie mogul, Russell Crowe with the latter being accused of 'forcibly removing' and spitting on the controversial singer.
In a dinner party hosted by Crowe in Beverly Hills on Saturday night, Banks was tagging along with rap group Wu-Tang Clan and music director RZA (whom she recently signed to).
Sources are claiming that a disagreement broke out between the pair when Banks mocked the music selection at the event and called the guests at Crowe's party, "boring white men". And from then out it was straight savagery between the two, with Banks threatening to,
"stab you guys in the throat, and blood would squirt everywhere like some real Tarantino s*it."
Forcing Crowe to bear hug her and escort her out of the party.
Banks did take to post her side of the story (which has since been deleted) stating:
"To recap my night, I went to a party at Russell crowe's (sic) suite, at which he called me a n—-r… threw me out"
"Last night was one of the hardest nights of sleep I've had in a long time. The men in the room allowed it to happen. I feel terrible today."
Since then she has deleted both these posts but has simply stated:
"I have receipts. Stay tuned."
Her manager to took twitter and has said:
A statement has been issued regarding my client Azealia Banks, "Azealia is tremendously distraught and disheartened. She is shell shocked…

— Raýmani (@Raymani) October 17, 2016
and will speak out on the incident once she has had time to process the brutality and abuse she was unjustly subjected to."

— Raýmani (@Raymani) October 17, 2016
Crowe is yet to comment on the issue but did retweet a story written by TMZ who have also go on to report that Banks has filed a battery report following Crowe's refusal to apologise to her claiming, Crowe also choked her and spat on her.
Stay tuned, we are sure that as long as Azealia Banks is involved the drama will continue.