Oh Offspring, you just keep getting sexier don't you. You would think it would be awkward for real life husband and wife Asher Keddie and Vincent Fantauzzo to share a steamy sex scene….but actually it was smoking hot. Both had good practice at already ripping each others clothes off and it sure showed on our tv screens!
Keddie's character Nina is meant to be on a date with new character Angus Freeman, played by Dan Wyllie.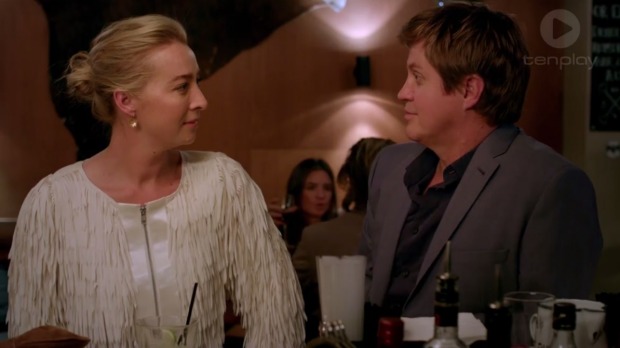 She decides to ditch him for the sexy beast Franklin who she meets in a bar. They have a one night stand instead and rock each other's worlds! Who knew Keddie's husband who's an award winning Archibald prize winner could get so sensual?!
For his first acting role, Fantauzzo absolutely killed it in the bedroom. Undoubtedly, it's the most passionate sex scene in the show thus far.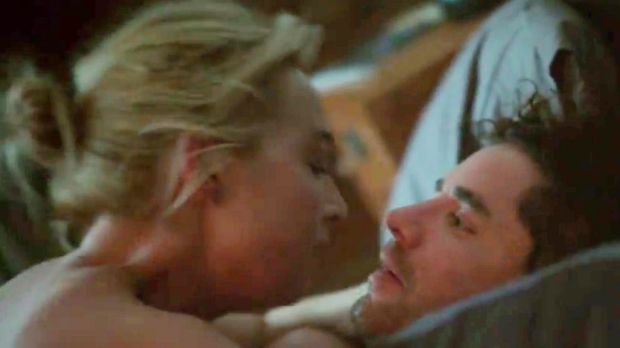 Since his performance, fans have been asking for Fantauzzo's character to become Nina's main love interest and to feck Angus. The show has already received backlash for the lacklustre chemistry between Keddie and Freeman.
If Nina ends up with that new doctor I'll scream #Offspring

— Amy Stevenson (@amy_stevenson5) July 6, 2016
…her husband on the other hand…holy moly – ouch! #Offspring

— Azzie Gogo (@azziegogo) July 13, 2016
Fans aren't afraid to speak out about it, threatening to jump ship unless the story line improves.
Keep your eye out for more juicy twists on future Offspring episodes!