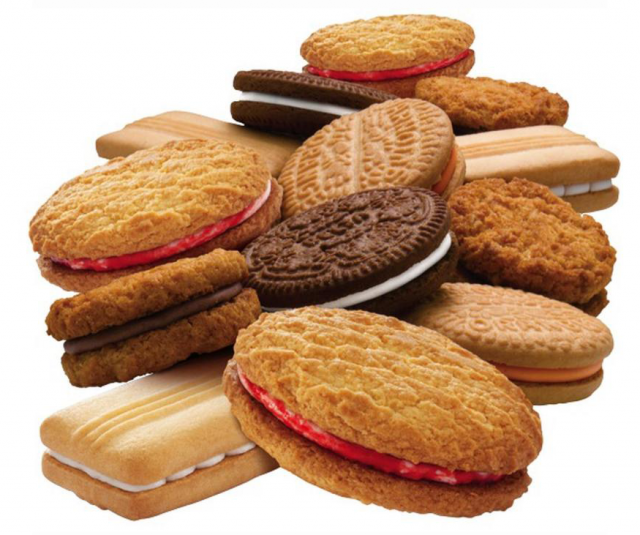 There has been a lot of debate about which of the iconic Arnotts Biscuits reign supreme recently, the debate wreaking havoc amongst all Aussies on social media. Are Tim Tams really the superior Aussie biscuit? Are Delta Cream the underrated fave? Is the Wagon Wheel really an abomination against biscuits everywhere?
We at Aussie Gossip thought we would tackle this age old question and throw our two cents into the divisive yet critically important debate. 
Amongst the team, we rated all Arnotts branded biscuits in order from best to worst and tabulated the results. With way too many biscuits to rate, here is our official 'Top 15 Best Arnotts Biscuits' list. 
15. Milk Arrowroot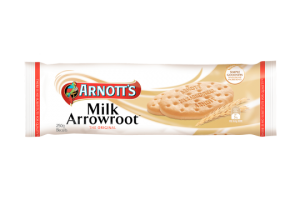 Ahhh the classic Milk Arrowroot. There's nothing more iconic than this beauty. Icing and decorating these babies was the staple 2000s kids party activity. Iced or plain, these biscuits, whilst wonderful, only just made the cut. Whilst iconic, they are still plain AF but deserved a cheeky mention.
14. Butternut Snap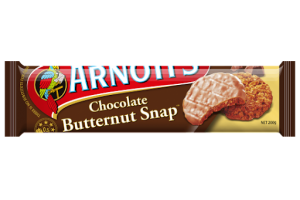 The Butternut Snap, a delicious crunchy and buttery treat. It's the perfect biscuit to have with your morning coffee or afternoon tea, bonus when you dip it into the tea the choc layer melts in your mouth! Though it is a crowd pleaser, it's neither here nor there though, and isn't the most exciting biscuit by a long shot, but the chocolate on the side definitely helps.
13. Nice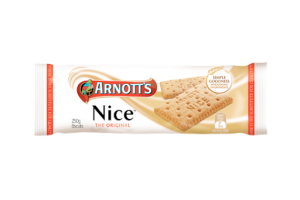 How do you pronounce these, Niece or Nice. If you said Nice you are wrong don't @ me. Regardless, you can always find the laying around in your grandma's pantry. These multi-purpose biscuits also make the perfect addition to any of the baked goods as a wonderful biscuit base. Have you ever had a cheesecake with a Nice biscuit base? 100% worth it!
12. Delta Creams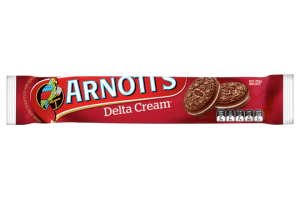 The Delta Cream, potentially the most polarising biscuit amongst the team. Though on paper it has the perfect chocolate and cream combo, there is something a little disappointing about them. They are the inferior Arnotts version of Oreos. Nonetheless, they are still yummy and worthy enough to be amongst the top for the Aussie Gossip Team.
11. Farmbake Choc Chip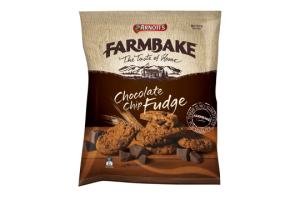 The Aussie Gossip team love a good choc chip cookie, and the Farmbake Choc Chip Cookie is definitely a good one. Amongst the best of store bought chocolate chip cookies, however, they don't quite have the desired amount of chocolate chips we love, and we all know the more chocolate the better.
10. Chocolate Ripple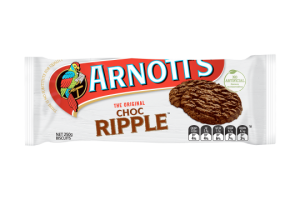 No Arnotts Biscuit list can be completed without the Chocolate Ripple getting a shout out. And who could exclude such a chocolatey treat? They are the quintessential chocolate biscuit, and are generously sized. How many of us had this as our first taste of any chocolate biscuit? Whilst there are other better chocolate biscuits out there, they still get the recognition they deserve.
9. Teddy Bear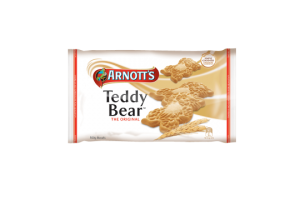 The first of the teddy-based biscuits on this list, these sweet biscuits with a delicate hint of golden syrup were the childhood faves of many in the Aussie Gossip Team, and they still hold up as an amazing biscuit. Though we have ultimately determined to be the lesser preferred teddy biscuit, these are still pretty good.
8. Tiny Teddies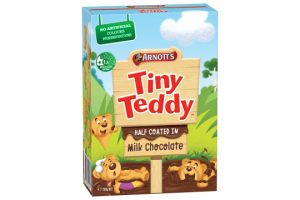 The school lunch staple of all Aussie kids, Tiny Teddies are truly one of a kind. Whilst they have a range of flavours, we have decided to put them together as a whole as we couldn't decide which flavour is the best. Tiny Teddies have proven themselves to be the superior teddy based Arnotts Biscuit on the list, but granted not by much. Whilst they are very small (well they do have Tiny in the name) they make up for it in taste.
7. Arnotts Premier Choc Chip Cookies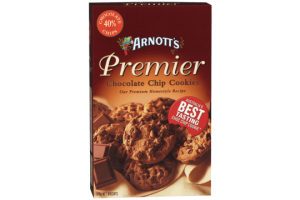 Perhaps the most neglected biscuit on all these other Arnotts Biscuit ratings lists, the Premier Chocolate Chip Cookie is undisputedly the best store bought chocolate chip cookie. With the generous chocolate chip ratio and perfect size, who couldn't love them?
6. Scotch Finger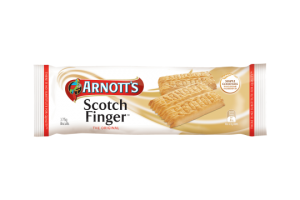 If you haven't tried a Scotch Finger then what are you doing reading this article, GO OUT AND BUY THEM NOW. Found across all office buildings and hospitals, the Scotch Finger has become the staple amongst all Aussies. Can we all agree the Scotch Fingers with the chocolate on the back are the superior Scotch Finger?
5. Mint Slice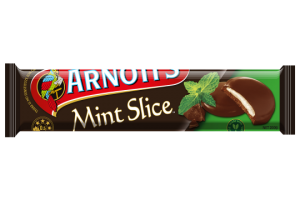 The most controversial pick amongst the Aussie Gossip Team, this absolute classic has the perfect biscuit to mint cream and chocolate ratio. The team was split over the ranking, but rationality prevailed and we ranked it 5th (myself leading the pro-mint slice biscuit camp). How many of us have smashed a whole packet in an afternoon or is it just me?
4. Teevee Biscuits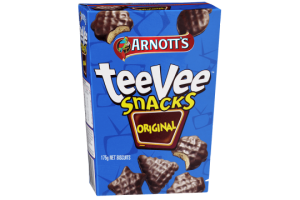 TeeVee Snacks: a biscuit all the cool kids in school had. Though not shaped like a TV (which confused my 7 year old self), these succulent chocolate covered biscuit bites are truly irresistible. You can never stop at just 1 so don't even try.
3. Shortbread Creams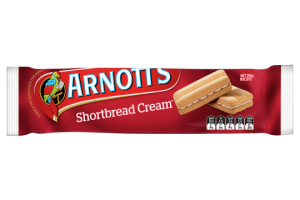 Of all the Arnotts cream biscuits, Shortbread Creams were the clear winner for the Aussie Gossip Team. Amazing vanilla shortbread with a delicious cream in the middle, who couldn't love them? There's a reason why it's one of Arnotts best selling biscuits, because it's so mouth-wateringly good. (The Tiramisu ones that have recently been brought out aren't too shabby either if you like that coffee flavour!
2. Hundreds and Thousands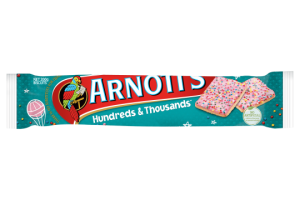 This one might come as a surprise to many, but truly the Hundreds and Thousands is  a top tier biscuit. With the heavenly biscuit topped with that amazing icing and sprinkles, it's no wonder it's a favourite amongst those who know them, and arguably one of the most underrated Aussie biscuits.
1. Tim Tams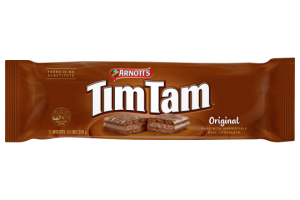 It has been settled once and for all… the Tim Tam can never be defeated as the most iconic and best ever Aussie biscuit. There's a clear reason it has become infamous across the globe, and that is because it's so damn delicious. Granted, whilst some of the new Messina flavours can be a little too much, nothing can beat the classic Tim Tam which will go down in history as the best Aussie biscuit creation. 

Dishonourable mentions. We all agreed that these ones were on the disappointing side of the Arnotts spectrum: Wagon Wheels, Yo Yo and Rice Cookie.

Disclaimer: We ranked all 41 types of Arnotts Biscuits and these were our results.
Let us know what you think of our list! Do you agree the Aussie Gossip Team got it right or did we not match your biccie tastes?
What list do you want to see next?