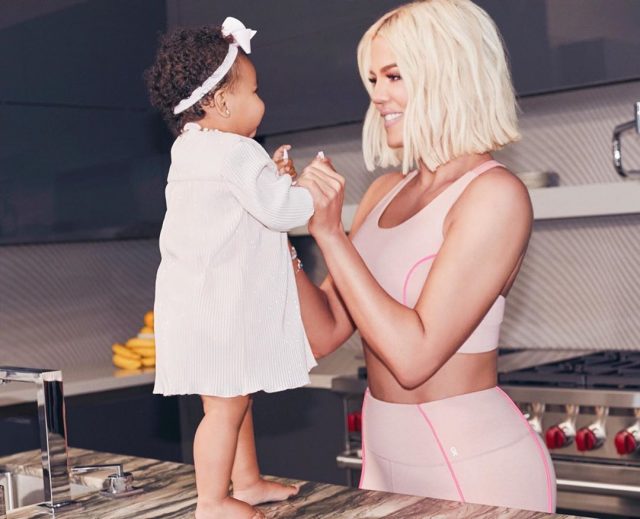 Over a year later giving birth to her first daughter True, Khloe Kardashian is back in the best shape of her life. The Revenge Body host revealed that by listening to her body and enjoying the ups and downs of motherhood, she was able to gradually get back down to her size 4 figure.
"I was 203lbs (92kg) when I delivered, which blows my mind," disclosed the KUWTK star. True, who is fathered by Khloe's now ex-boyfriend, Tristan Thompson, was born at the beginning of April of 2018.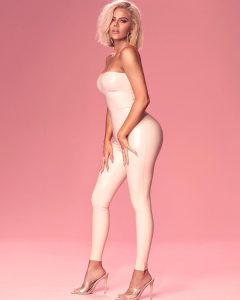 Despite being thrust into the spotlight after giving birth, Khloe told US Weekly that her main priority was enjoying motherhood and spending time with her 14 month old daughter.
The upcoming season of Revenge Body documents the star's weight loss as they began filming right after she gave birth to True, as Khloe revealed that she was "heavier and out of shape."
The reality star gained a whopping 40 lb. (18kg) during her pregnancy and was shocked when she left the hospital, as she said "In my head I felt like I would push the baby out and then I'll be skinny again. Then you get home from the hospital and you're like, 'What?' It's a big shock."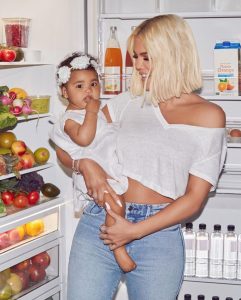 Khloe revealed that she got her confidence back through a variety of workouts including boxing and metabolic circuit training, as well as workouts that include a mixture of cardio and weights. She attributes eating a clean diet and regular workouts to dropping the post-partum weight and achieving a toned physique.
"I was, in a way, doing my own Revenge Body this time!' claimed the starlet. As the current season of KUWTK documents the cheating scandal that rocked the entire Kardashian family, which involved Tristan Thompson and long time friend, Jordyn Woods. 
Fans slammed the star for calling Jordyn Woods fat during the latest episode of Keeping Up With The Kardashians, which aired over the weekend. The 35 year old was filmed during a Facetime call when she drunkenly called a friend, accusing Tristan and Jordyn of being "Fat f**king a**holes."
One fan commented  "Khloe out here fat shaming Jordyn Wood… b**ches lose weight and forget they were ever fat." Referring to the period when Khloe's insecurity about her weight was heavily documented on earlier seasons of KUWTK, as she branded herself as the 'fat sister.'
Another concerned viewer slammed the star for hosting Revenge Body which supports overweight people in achieving their goals, whilst fat shaming Jordyn Woods publicly. "Sooooo @khloekardashian has a whole TV show about fitness, @RevengeBody, yet calls Jordyn Woods fat on national television after crying for years about being body shamed by the media." 
Khloe stated that she is channeling her energy on work and being the best mother she can be rather than the recent drama, that has coincidentally all unfolded in the lead up to the premier of Season 3 of Revenge Body which airs on the 8th of July on E!
Stay tuned for more Aussie Gossip!